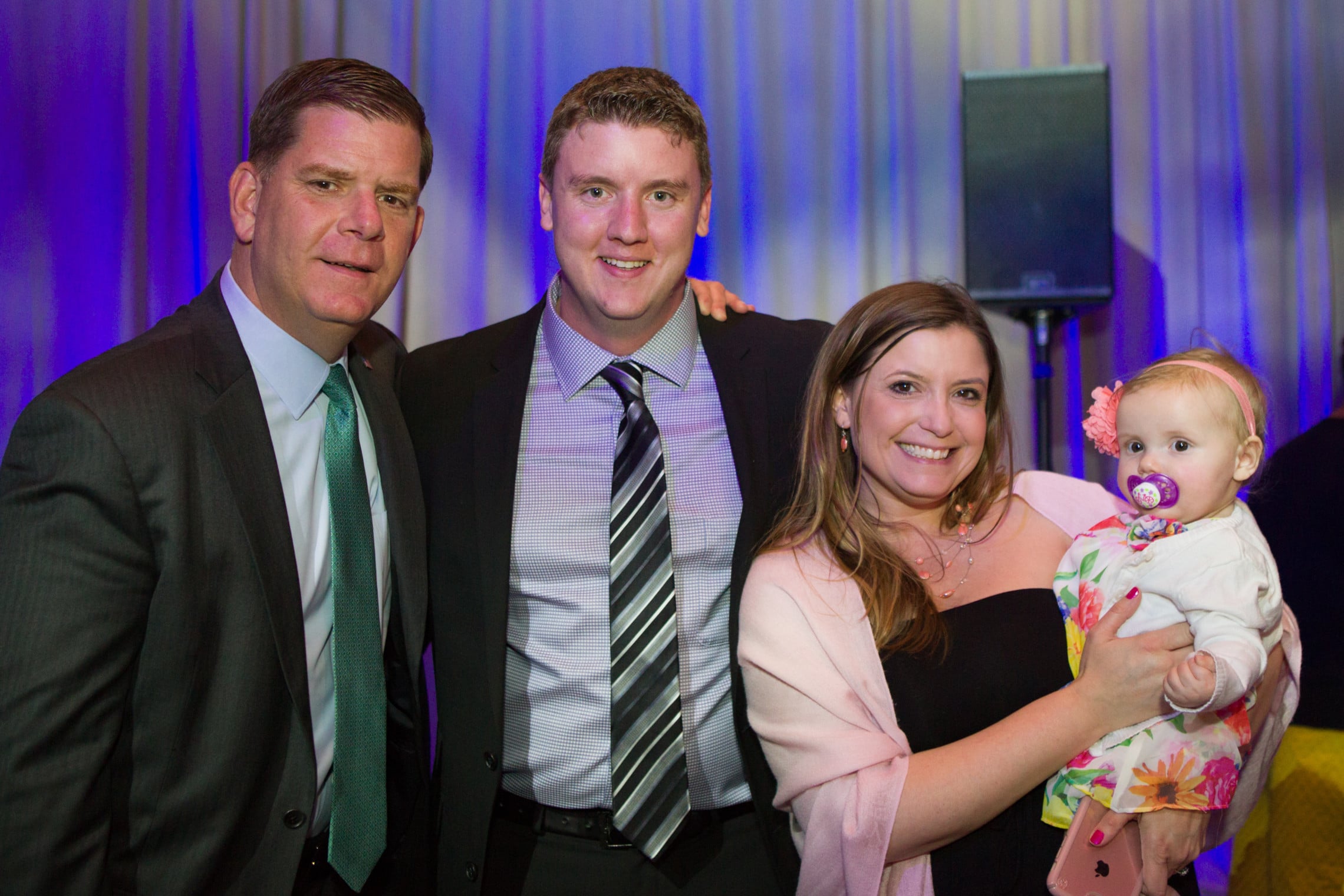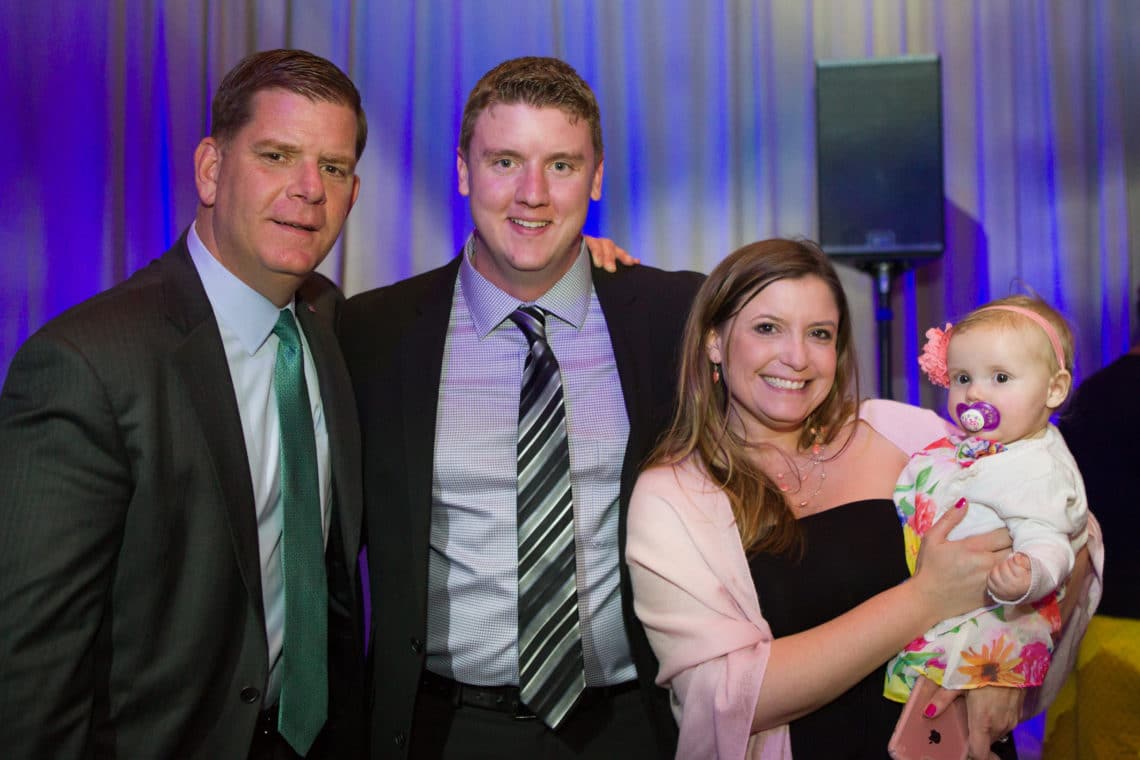 Tommy Walker and his fiancé and daughter posing with Mayor Walsh at Project Place's 2017 Open Door Gala
Photography by: Vail Fucci
Six years ago, Tommy Walker was preparing for his release from prison. Today he lives in Boston with his fiancé and their three-year old daughter in their recently-purchased condo. He's a successful construction project manager and is taking steps to advance his career by earning a degree at Wentworth Institute of Technology.
It's a remarkable story that offers lessons for others.
First, one of the keys to Walker's success was that he began his transition back to the community while still in prison.
"Re-entry starts before you get out," Walker says.
While incarcerated, Walker received treatment for substance use and developed a spiritual practice. He also signed up for every job available to him, joined a book club, took college courses, and enrolled in an 18-month-long program of culinary training.
"I did everything that I could in there," Walker says.
By the time he was ready to leave, Walker was sober and spiritual. Thanks to his ServSafe certification to handle and prepare food, he was also employable.
Next, Walker took advantage of the numerous support services offered to those newly released from prison. Upon his release, he went directly to Gavin House, a transitional residential program in South Boston. Soon after that, he began attending work readiness courses at Project Place.
"I had no adult skills or workforce skills so to speak other than maybe a strong work ethic," says Walker, who was only 19 when he was sentenced to prison. "So what Project Place does with the résumé training and teaching people how to interview? Those were huge for me."
After four months of training and then looking for a job, Walker landed a position as a prep cook and acclimated himself to the work world. From there he found work as a driver. The first year after prison was intensely structured with classes and work as well as on-going work on keeping his sobriety, which continues today.
In 2015, Walker was awarded Project Place's Peter Callaway Scholarship, which is given annually to a Project Place graduate who is pursuing higher education and training. It really helps, Walker says, when people don't judge you for having been in prison, and that's what he found at Project Place.
"The instructor was awesome. She genuinely cared. She genuinely wanted to help everyone in the class to succeed and better their lives," he says. "You can tell when that kind of encouragement is real, and it was 100 percent real at Project Place."
Today, Walker is living the life he was meant to live. In addition to his family, he also supports others working to make the transition he completed five years ago. "Now I'm in a spot where I can help other people and sponsor people and I've gotten some of my sober friends jobs and it's pretty cool," he says.