Featured Client Story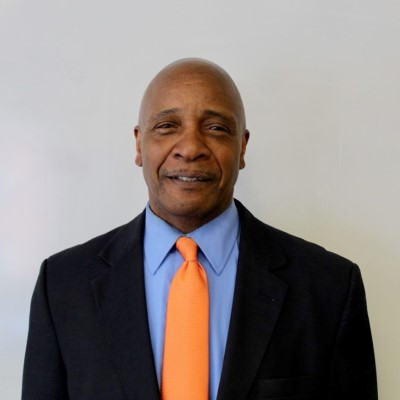 "What I think makes Project Place unique is the one-on-one counseling and the teachers-the attention that they are able to give to you. They build you up to help you succeed. And that's what I needed. This place just opened the world for me."
As a young man, Dexter served as a Marine for six years. When he came home, he built a career in finance and worked for 24 years in this field. When his company decided to downsize, he ended up without a job at the age of 55. With no source of income, he soon found himself homeless. He went to the VA for assistance and was referred to Project Place in 2015.
After completing Project Place's Work Ready program, Dexter worked in Project Place's Home Plate enterprise for several months. His time at Project Place helped prepare him to interview and his references from Project Place helped him secure a job. Dexter is now going on his third year working as a concierge for a private residence, a job he loves and feels valued in. He has also found a comfortable place to live. Dexter is a family-oriented man and enjoys spending time with his parents, children and grandchild
Overview
Returning armed service veterans have particular needs when they are discharged from military service. After combat duty especially, the adjustment to civilian life can be difficult. Lives have been interrupted. This can interrupt relationships and employment. Veterans need a transition to return to daily life. Project Place has dedicated Veterans Services staff to address these problems. Returning vets need support beyond the usual case management, and they get can find it here. Case managers work closely with the Veterans Administration system. This is to determine each veteran's eligibility for benefits and other administrative details as well as to connect them with veteran-friendly businesses.
Veterans may be experiencing PTSD and/or have experienced physical injuries that alter their lives. We provide a path to stability and to meaningfully reengage in the community and with their family. Meanwhile, our job training helps to train for secure employment.
Stabilization
After submitting an enrollment form, meet with a case manager to determine your strengths, areas to improve, conditions and circumstances, and which entry point you should start at.
SPARRC is a 4-week class that provides group meeting times, dedicated 1:1 case management time, and workshops that cover a range of helpful topics. By the end, participants should have the basic tools and support network to move into job training. The class is repeatable so even if more support is needed, you can always re-enroll.
Skill Development
Starting from the basics, we offer progressing levels of job training that put clients on a path towards employment with a livable wage. We start in the classroom and computer lab, teaching essential life and work skills. Then we move on to industry training, where we prepare for clients to test for national credentials. Finally, we offer transitional employment opportunities so clients can learn hands-on in a supportive environment. Read more about the path you could take here.
Career Development
We offer assessments, trainings, coaching and job placement services to help develop a career and learn the skills to advance past entry-level. Career Services works with local employers and educational organizations to find the most efficient ways to maximize career pathways.
Case Management
Meet with case managers 1:1 to come up with a plan to move forward. Case managers will help create a plan that outlines goals, supports, resources, and next steps to help each person find their own path.
Alumni Services
To help promote success, we stay connected for at least 2-years after programming, for as long as needed. If someone faces setbacks, needs extra support, wants to learn more skills, or just wants to stay in touch Project Place is always here to welcome them back.
Project Place also has a dedicated Veterans Services staff member to help veterans address the challenges they face. This staff member is a veteran himself and through years of experience supporting other veterans he is well positioned to help veterans achieve their goals. By working with the Veterans Administration system, he helps each veteran understand their eligibility for benefits and connects them with veteran-friendly businesses for employment opportunities.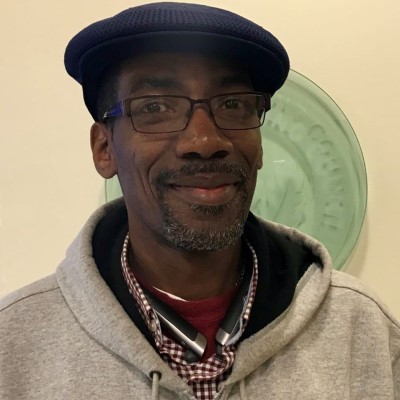 Gilbert