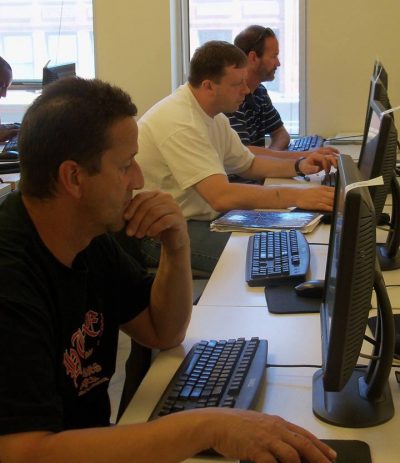 Looking to pursue higher education or training? Apply now for the Peter Callaway Scholarship!
The Peter Callaway Scholarship, named in honor of the founder of Project Place, is given annually to one or two Project Place graduates to help them pursue higher education and further training. In 2018, up to two applicants will receive a combined total of $5,000. The funds may go toward tuition and fees.
Requirements:
• Applicants must be 18 years or older.
• The scholarship may be used for an academic or technical training program at an accredited school.
• Applicants must demonstrate commitment and dedication to pursuing their career.
To apply, please email the following materials to Pam Goncalves at pgoncalves@projectplace.org:
• Your name.
• The school to which the scholarship would be applied.
• The year you first came to Project Place.
• A short paragraph on how this scholarship would open doors to opportunity and help you to advance.
Download the application form. Application Deadline: March 2