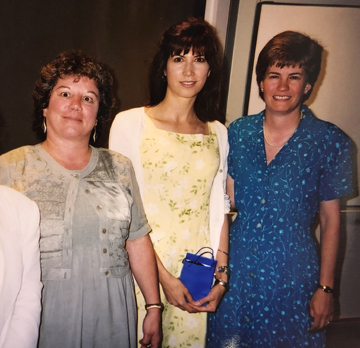 Janice Brenner, a pioneer in education and counseling for urban adolescents, passed away late fall but will forever live in the hearts and minds of those who knew her. Janice was a fearless champion of social justice and a teacher for those who others had forgotten. Devoted to helping students overcome barriers, she founded the Holden School for urban adolescents with special needs and was executive director for over 30 years.
We were fortunate to have her as a colleague at Project Place from the late 1980s to the mid-1990s. Her laughter, her kindness, her inquisitiveness, and her humanity were ever present; we have lost a dear friend. Rest in peace, Janice.
Photo: From left to right: Janice Brenner, Anne Marie Laurendeau (volunteer) and Suzanne Kenney (executive director of Project Place).