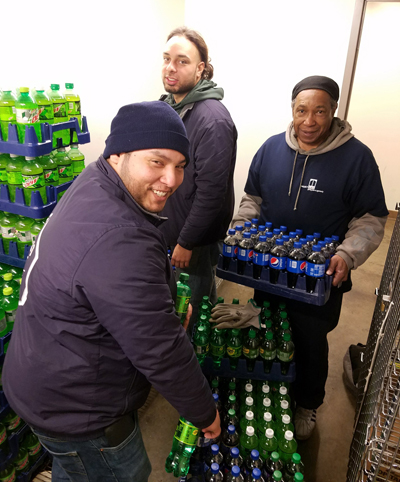 Moving on up! George, a current trainee with Project Place's social enterprise Project Pepsi, recently obtained a new position as a seasonal sortation associate at Amazon in the delivery station department. Congratulations, George, on the new job!
Project Pepsi is a vending machine service business that gives trainees the chance to learn modern logistics and customer service skills. By the time that trainees graduate from Project Pepsi, they've gained numerous valuable skills and become highly employable. Project Place students first complete a four-week Work-Ready class and then gain hands-on knowledge through a three-week industry internship program (IIP) at Project Pepsi or one of our other social enterprises. Interns develop both soft and hard skills in the class and on the job, including through studying for their commercial driver's license (CDL). After the IIP is completed, trainees can work at Project Pepsi for three months while seeking permanent, full-time work.
Project Pepsi trainees service vending machines at an array of locations in the greater Boston area, including at hotels, schools, malls, apartments, factories, retail stores, and offices with 40+ employees. For more information on choosing Project Pepsi as your service provider, contact Rorery Perryman. To hire graduates of Project Pepsi, contact Allie Orlando, employer & skills partnerships coordinator.