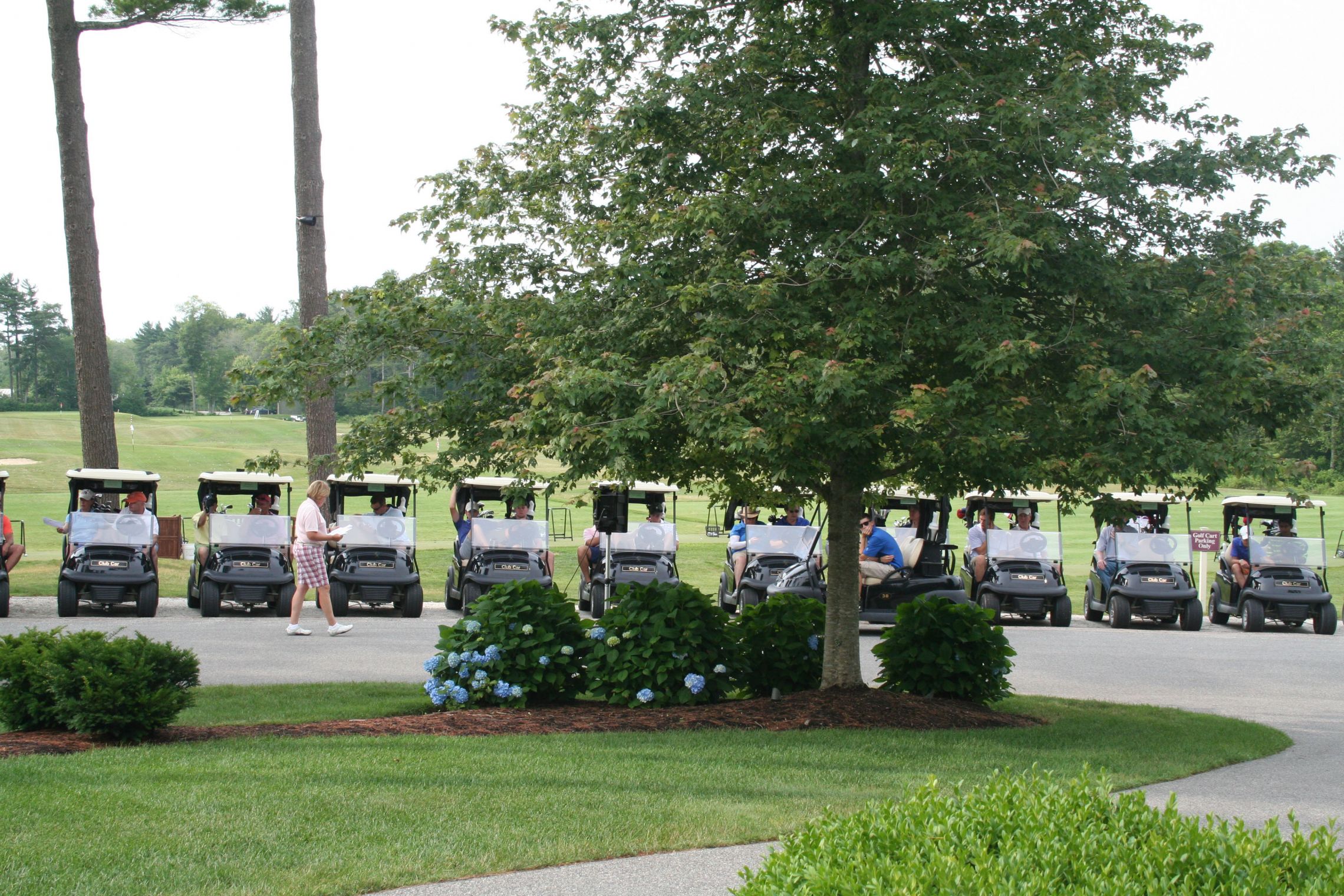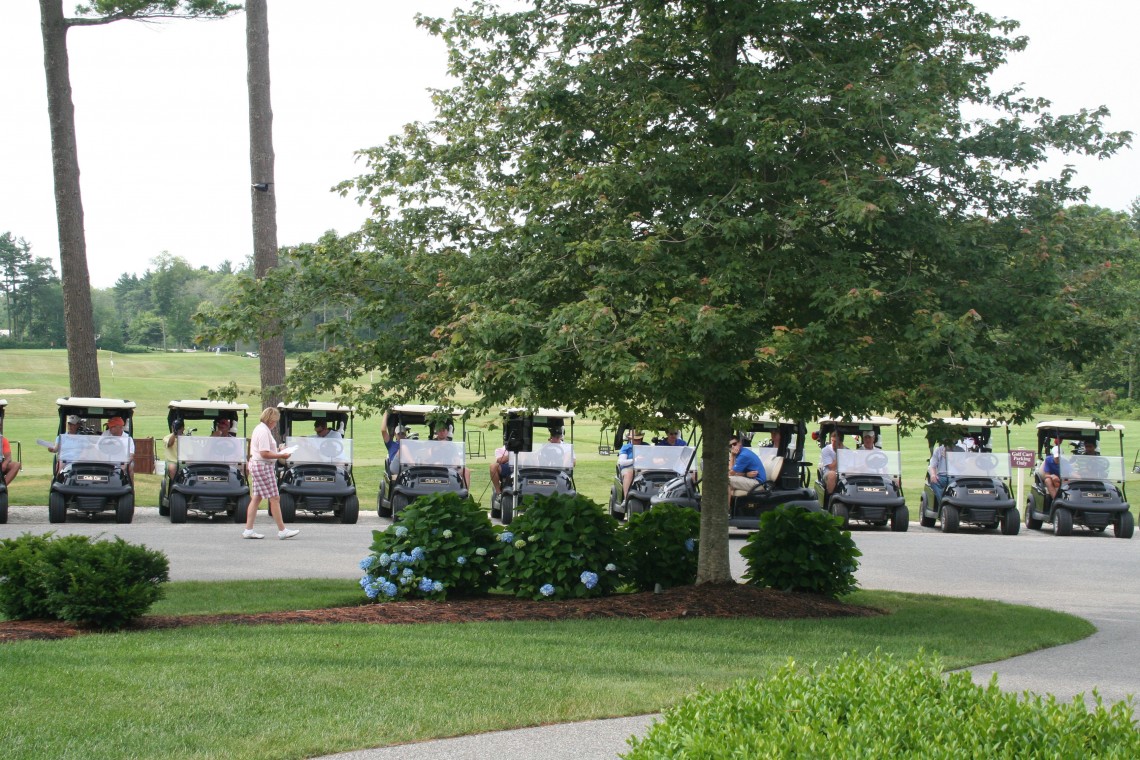 Monday was a beautiful day for a golf tournament with Project Place! Teams and individual players arrived at The Bay Club in Mattapoisett for registration and breakfast and then headed out to the course before the 9am Shot Gun start. The sun was shining as golfers played The Bay Club's 18 perfectly-manicured holes. On the par-3 number nine, players had the opportunity to win a Cadillac SRX in the Hole in One contest, and players competed in a number of other games including the longest drive, closest to the pin and straightest shot competitions.
After their rounds, all participants congregated at the Club House for a fantastic buffet lunch on the patio, and listen to Project Place Alumnus Tony Raymond speak about his experience as a client at Project Place. Tony talked about the challenges he has overcome in the past few years, starting before his release from prison and continuing through his time in a halfway house while he was in Work Ready and P-90 classes at Project Place and working in the social enterprises. "If you do good things and work hard, good things will happen for you," said Tony. Today, he is employed at two jobs, one with H&R Block and one with Home Depot, and is going back to school for tax preparation. We are grateful that Tony came to share his inspirational story with us.
Lunch wrapped up with the announcement of tournament winners: Team McGrath walked away with top prize for the Best Gross Score, and one of the two Eastern Bank sponsorship teams claimed Best Net Score. We are grateful for the support of our sponsors, players, and friends who came together to help raise over $40,000 for Project Place! Thanks to your support, we continue to provide programs and services to over 1,000 homeless and low-income individuals of Boston.
Sponsors:
Eastern Bank
John Moriarty & Associates
Jean Tempel
Sean & Lisa McGrath
Boston B.I.D.
Myers & Chang
RR Donnelly
Tedeschi Food Shops
Program Book Donors:
Patricia Sweeney
Charline Smith
Jane Cotter
Dennis Callahan
Prize Donors:
Raj Balakrishna
Brian Urquhart/Gillette Stadium
Eastern Bank
Golfsmith Watertown
Royal Administration
Sam Adams
South End Fromaggio
Tracy Chevrolet
Tresca
Tim and Cathy Claflin
Jim Stowe
CityGolf
The Intercontinental Boston