Boston, July 4, 20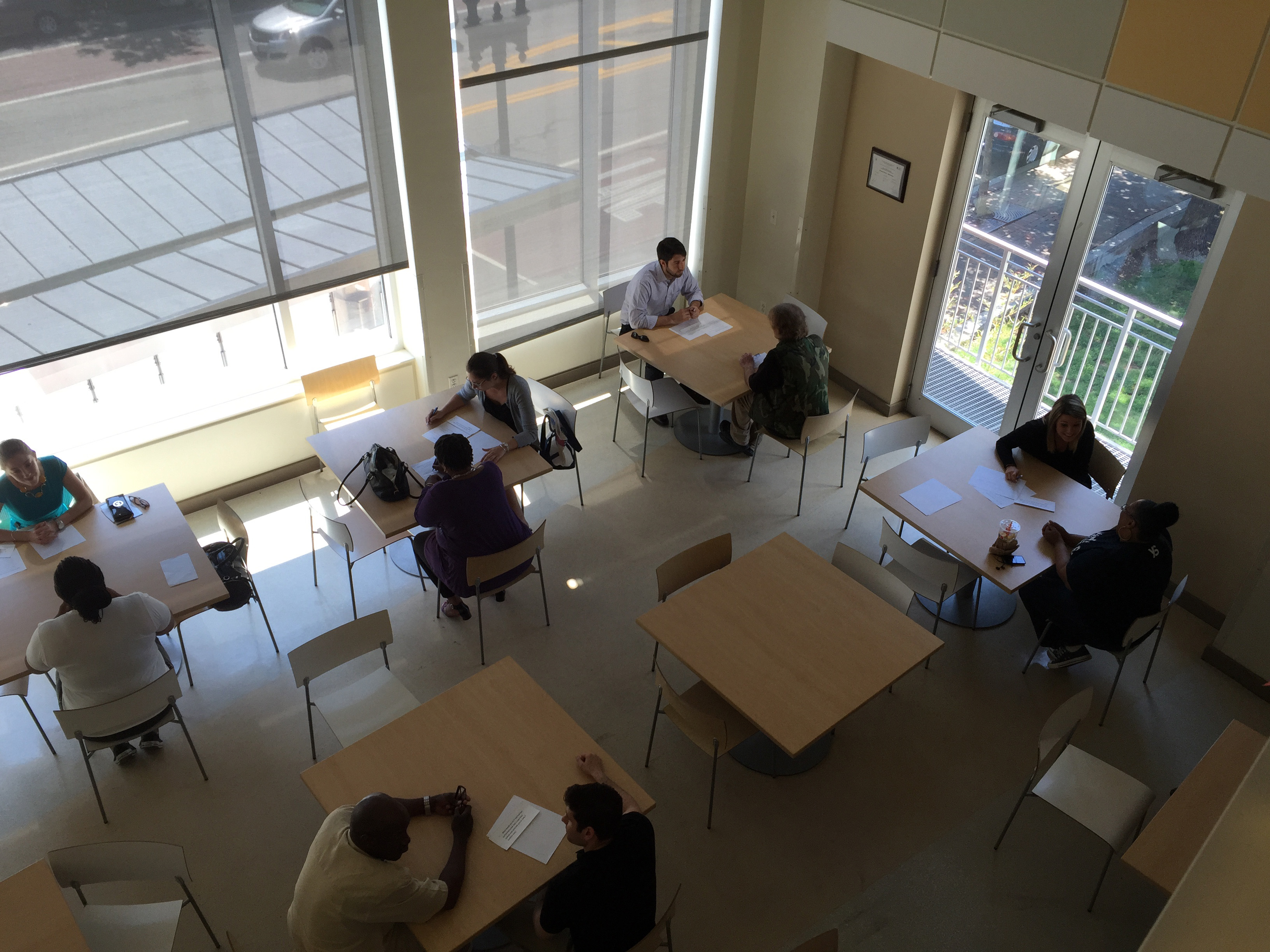 15 – Project Place held the first-ever Speed Interviewing event for clients on Tuesday, June 30. Based on the format of a speed dating event, clients cycle through stations where they are asked an interview question and receive immediate feedback on their answers. Volunteers from Edelstein & Company, LLP served as the interviewers – we are truly grateful for dedicating their time, energy and professional expertise.
"In the Work Ready class, part of the month is spent preparing and practicing job interviews," said Aaryn Manning, Director of Education. "This is a valuable opportunity for our clients to interview with an unfamiliar face, to build confidence and learn from someone with experience in a professional career."
Many of our clients have limited work histories and checkered pasts. It is especially important that they enter an interview prepared to answer those tough questions. We look forward to providing more opportunities for Project Place clients to practice job interviews. If you or your group would like to volunteer at a future Speed Interviewing event, please contact Andrew at amalloy@projectplace.org.