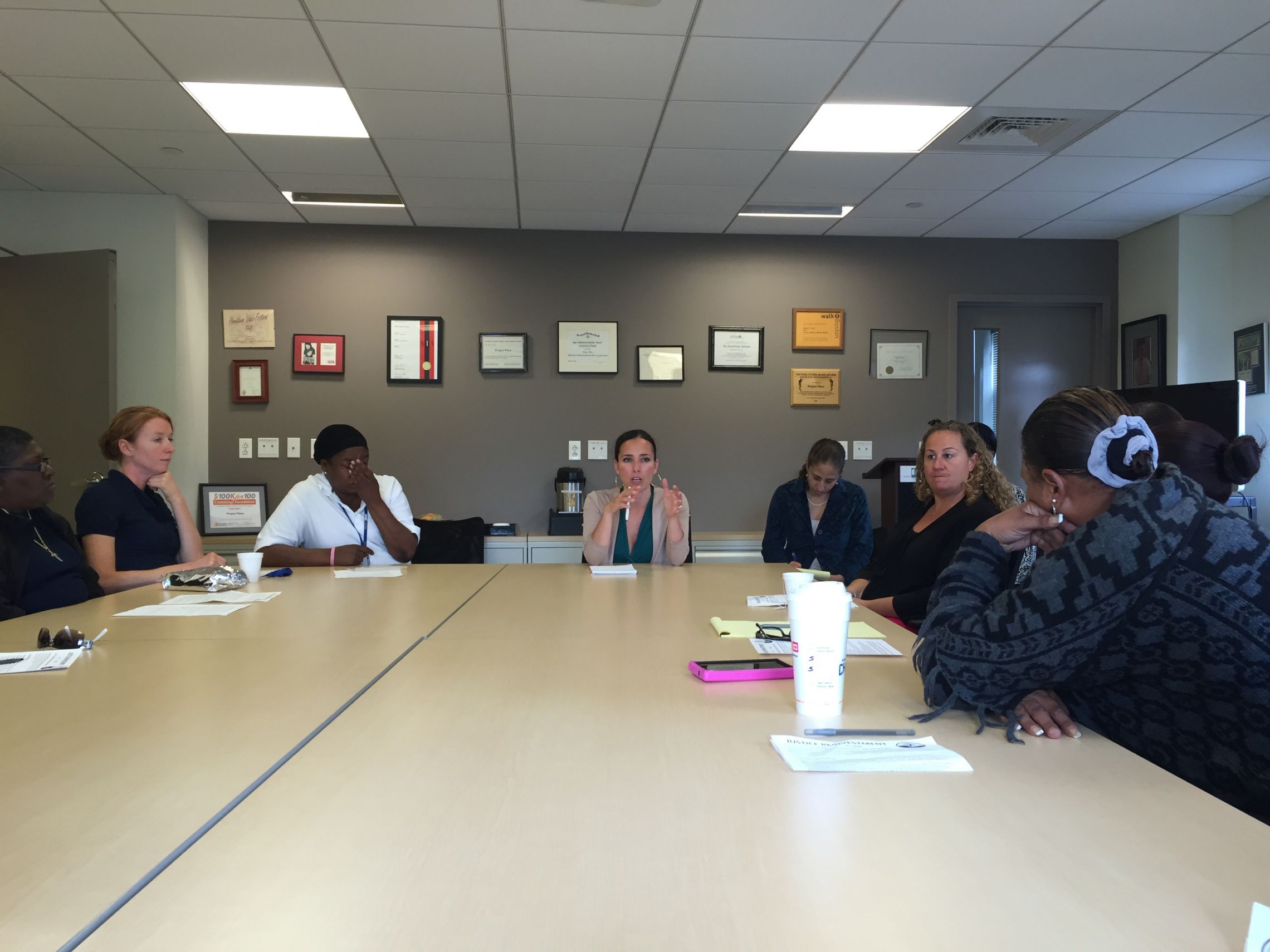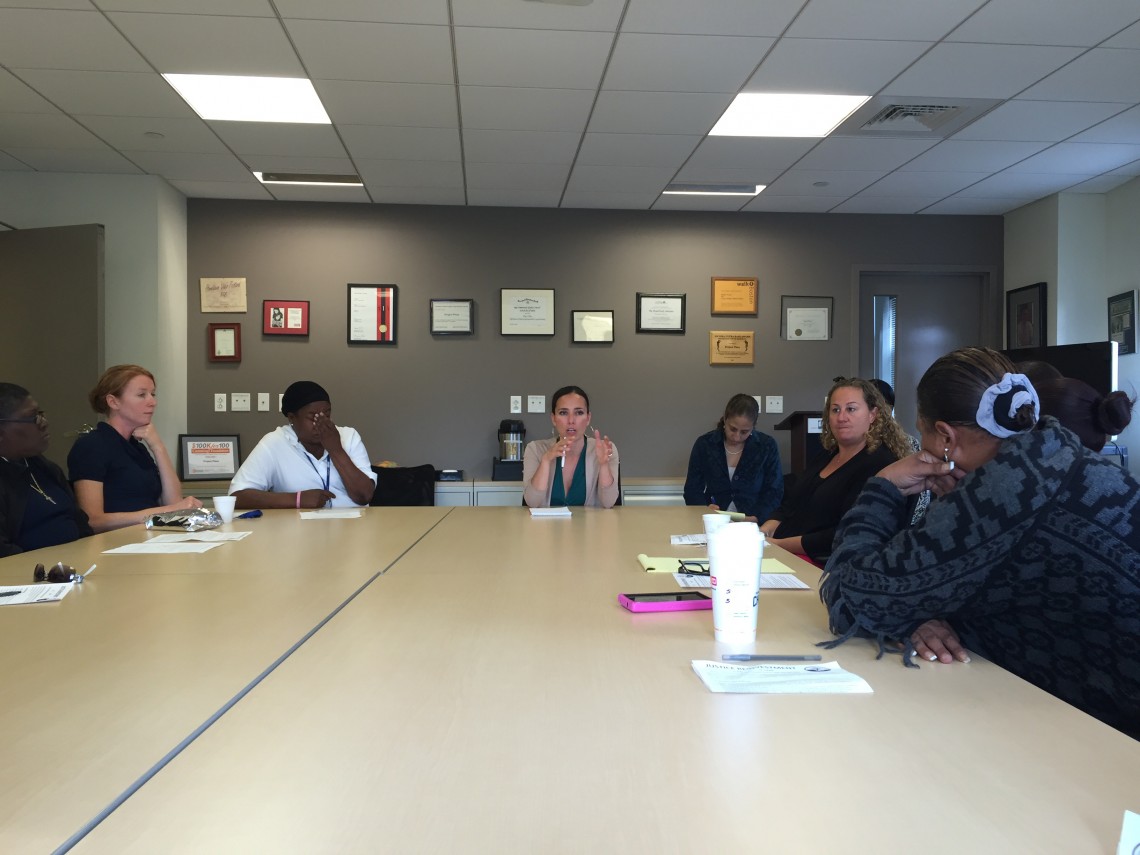 On Friday, October 9, State Senator Sonia Chang-Diaz visited Project Place to hear from current and former clients Project Place about what is needed to help individuals reentering society from prison stay out through a job and housing. Senator Chang-Diaz is sponsoring a bill to prevent recidivism and invest in reintegration for individuals looking to change their futures after incarceration.
Project Place graduate, James gave the Senator some insight into his experience immediately after being released from prison. "I didn't think I would make it. I didn't have much hope for my future because all I knew was the life that got me into prison in the first place. But [Project Place] showed me a new world of working and living responsibly."
Thank you Senator Chang-Diaz for visiting and recognizing that individuals released from prison can become valuable workers and community members if given a chance and support. It is critical to provide opportunity for them to reintegrate, something the Senator's bill aims to fund.
Read Senator Chang-Diaz's "An Act to Increase Neighborhood Safety and Opportunity"