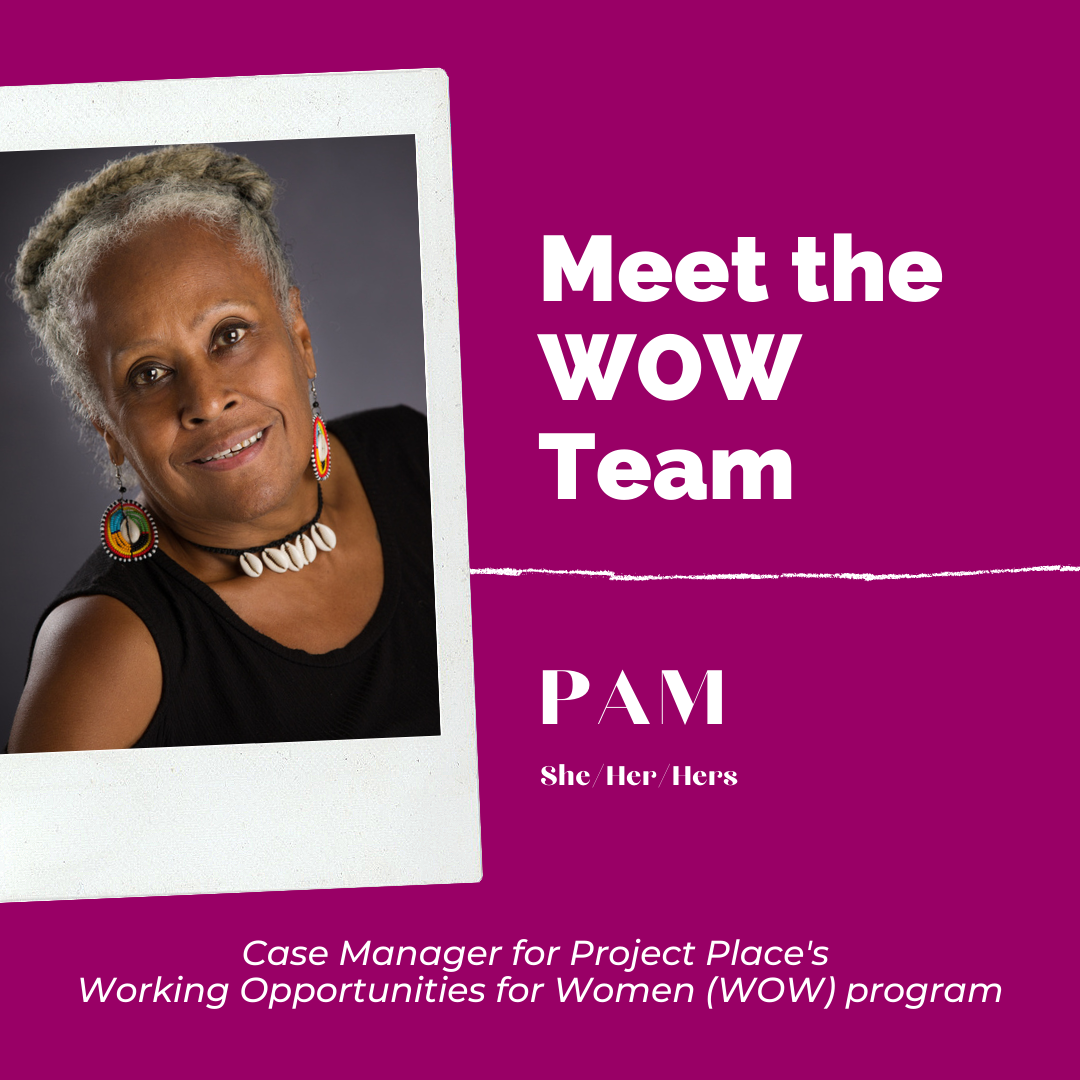 What is a day in the life of Pam like at Project Place?
"A day in the life for Pam includes communicating with clients, reaching out to women in WOW, and being there as a support for anybody in need. Phone calls with clients is a frequent task."
What inspires Pam to work in WOW?
"I am a womanist! I believe it is so important for women to have a voice because we need to be more assertive and empowered. We must ask important questions and have difficult conversations. I believe in equal rights for women across the board and I will advocate in any way I can to make a woman's life better."
What would you like people to understand about the challenges that women, especially mothers, who are experiencing homelessness and poverty face?
"Do not judge these women. We all run into hardships and we all have trauma. Women everywhere are traumatized and cannot close the toxic cycle of sexism, so it is extremely important that we release some of the baggage we carry as women."
What is Pam working on that she's most excited about right now?
"I am looking forward to getting more educated on human trafficking and helping women who have been trafficked. Empathy and showing concern are very important for this. Another serious topic I am looking forward to educating myself on is looking at white supremacy and privilege and how that affects all our lives and shapes our society."
Outside of Project Place, what does Pam enjoy doing in her free time?
"I am an artist! I love working in mixed media and writing spoken word poetry. Along with this, I have a women's group that is focused on spirituality. I also create body oils that promote spirituality."