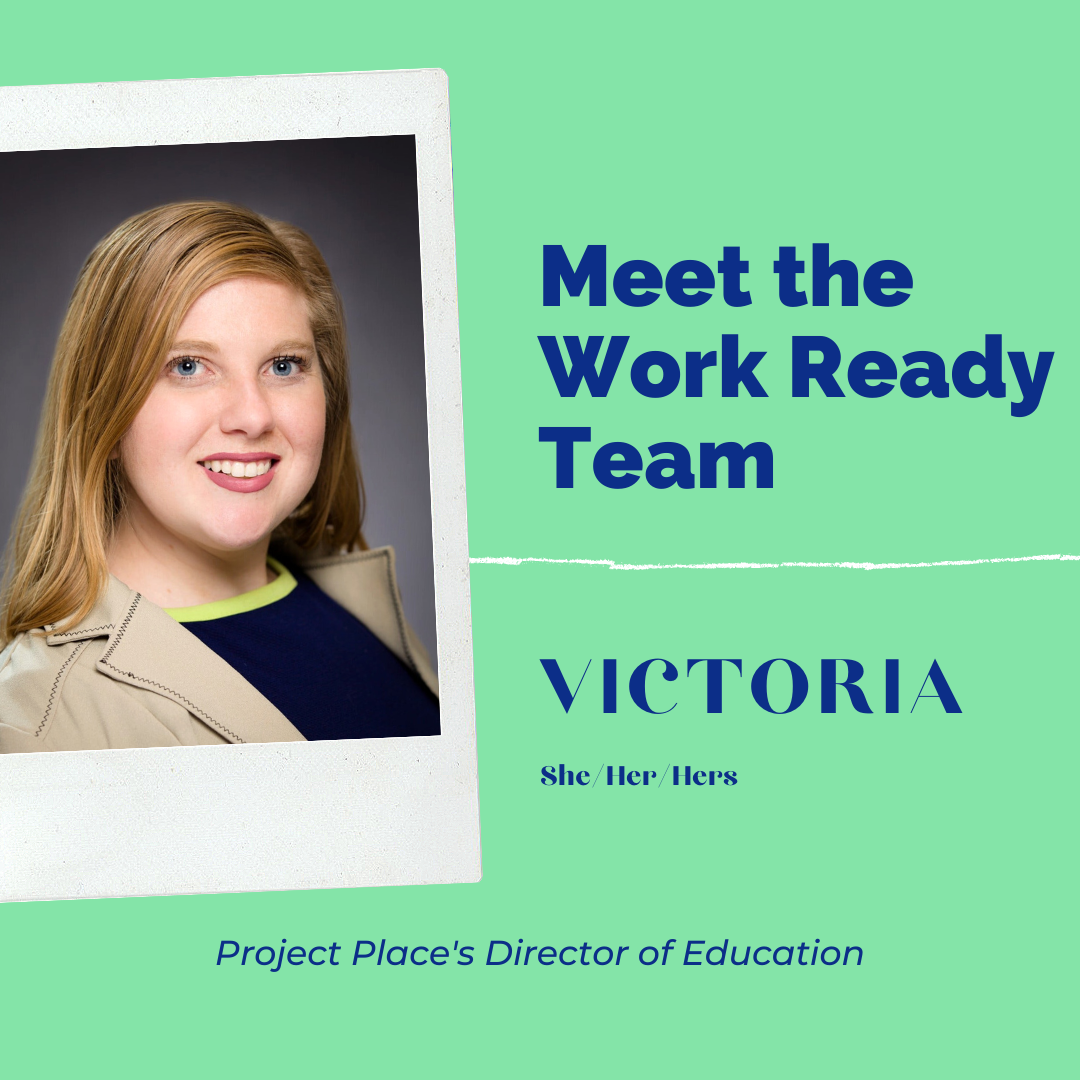 What is a day in the life of Victoria like at Project Place?
"When I am in the building, I am doing a lot of technology support for our clients, so they feel confident with remote learning. You can also find me building curriculum, teaching our Work Ready class on Zoom, and grading work on Google Classroom."
What inspires Victoria to work at Project Place?
"Our clients inspire me! I love being a part of their journey to long-term stable employment and housing."
What would you like people to understand about the challenges that individuals experiencing homelessness and poverty are facing during this pandemic? 
"The digital divide really became more apparent during COVID-19. Many of our clients experiencing homelessness did not have access to technology or wifi, which was very isolating. Public libraries were closed for a time as well, so even public wifi was not an option. Also, some of our clients hadn't had the opportunity to finesse their technology skills prior to COVID, which was then exacerbated by clients not being able to receive instruction in person at the height of the pandemic. Digital literacy is crucial and became even more so in the last year."
What are you working on that you're most excited about right now? 
"Now that many of our staff and clients are vaccinated, we are looking at hybrid models of instruction. I know that it will be challenging, but I am excited to help innovate the way we do education here at Project Place. "
Outside of Project Place, what would we find Victoria doing?
"I write poetry and I love to read. Last year, I read 148 books!"