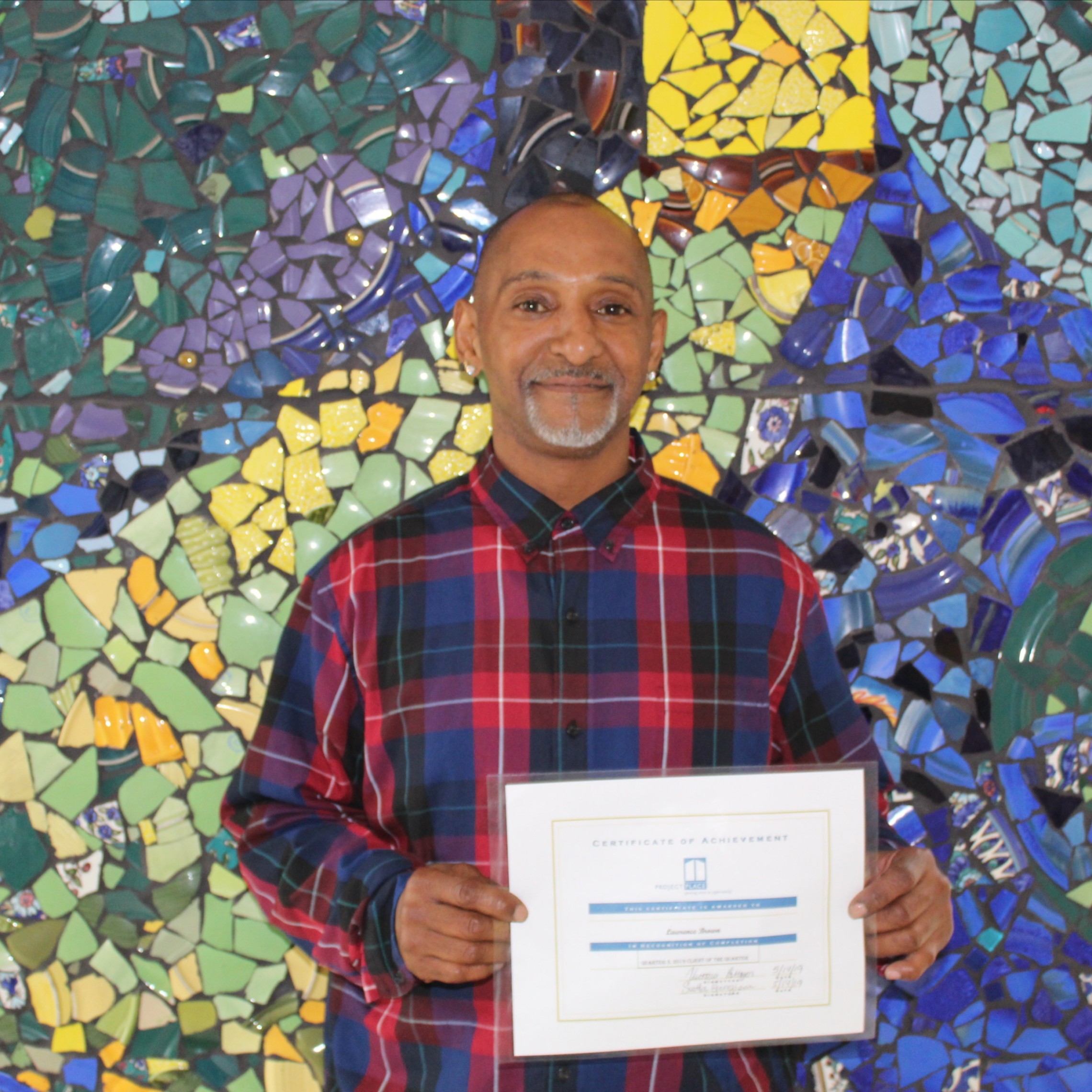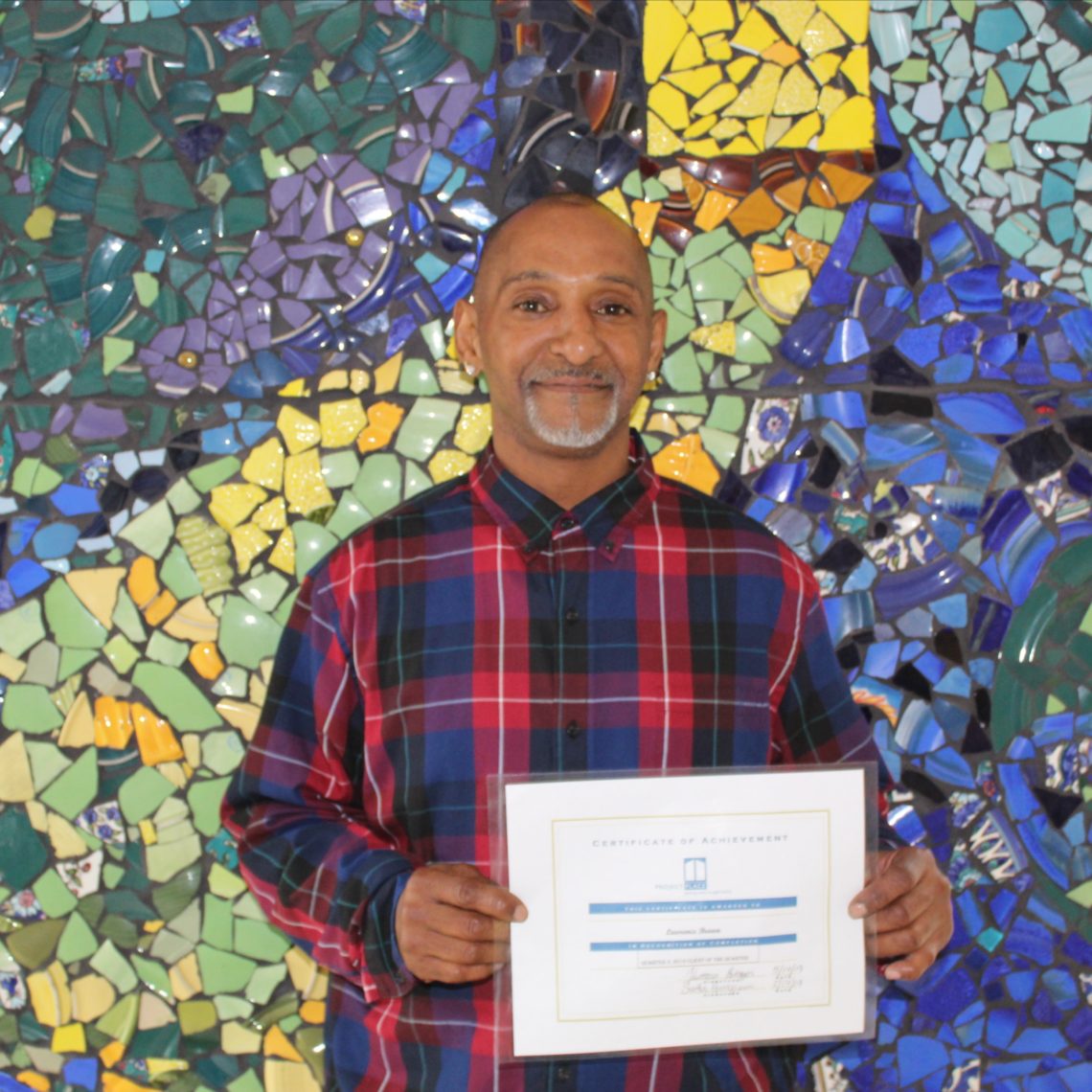 We are pleased to announce our next Client of the Quarter! This quarter we honor Lawrence Brown for his hard-work, perseverance, and kindness.
Lawrence's Story
Five years ago, Lawrence lost his wife of twenty-seven years to cancer and found himself suffering from substance abuse and then homelessness. "I became a permanent fixture on the streets of Boston," Lawrence says, "I was bouncing from program to program and living in vacant buildings. I got to the point where I finally understood what addiction and loneliness really were. I was tired of who I'd become."
That's when Lawrence thought of a woman named Azeb, a senior case-manager at Project Place, who he had met years before. "I thought, let's give Project Place a try and since coming into the Project Place community they have made me feel part of a whole with a share in their purpose."
Lawrence enrolled in Project Place's Work Ready program in the fall of 2018. Upon completing the program he joined our Clean Corners…Bright Hopes social enterprise where he was in training for three months. He gained new skills and indoor maintenance certifications, as well as strong references, that would help him find employment after Project Place. To get back on your feet, Lawrence says, "you've got to find a way to believe in yourself. I was starting to believe in myself again, but I still wasn't where I needed to be. But Ivan (a Clean Corner's manager) saw something in me." That made all the difference to Lawrence. Every day that belief in himself was growing stronger. Lawrence says "The support and guidance they (Project Place staff) give, doesn't leave much room for failure."
Lawrence has been a distinguished member of our community during his time at Project Place. In February, Lawrence advocated for increased state funding to support services for homeless individuals. He told his story at the State House during two days of advocacy events organized by the Coalition for Homeless Individuals.
Lawrence still comes to Project Place regularly to see his case-manager, Svetla Georgieva, as well as to see Ivan and other staff members. These days, Lawrence is busy working, applying to housing, and spending time with his children, grandchildren and girlfriend. He currently works at three locations – Block-By-Block, the Boston Public Health Commission, and the South End Fitness Center – providing maintenance services as he did in the Clean Corners enterprise.
Reflecting on his recovery and time at Project Place over the past few months, Lawrence notes, "It's true what they say, that it takes a village. Nobody turns you away here; everyone has time for you. To me Project Place is family." With the needed support, Lawrence is getting back on his feet and making strides towards building a bright future. "I had to start truly engaging in my life again," he says. We are so grateful Lawrence decided to come to Project Place and engage in our community. He brightens the days of those he interacts with and our community is a better place because of individuals like Lawrence.