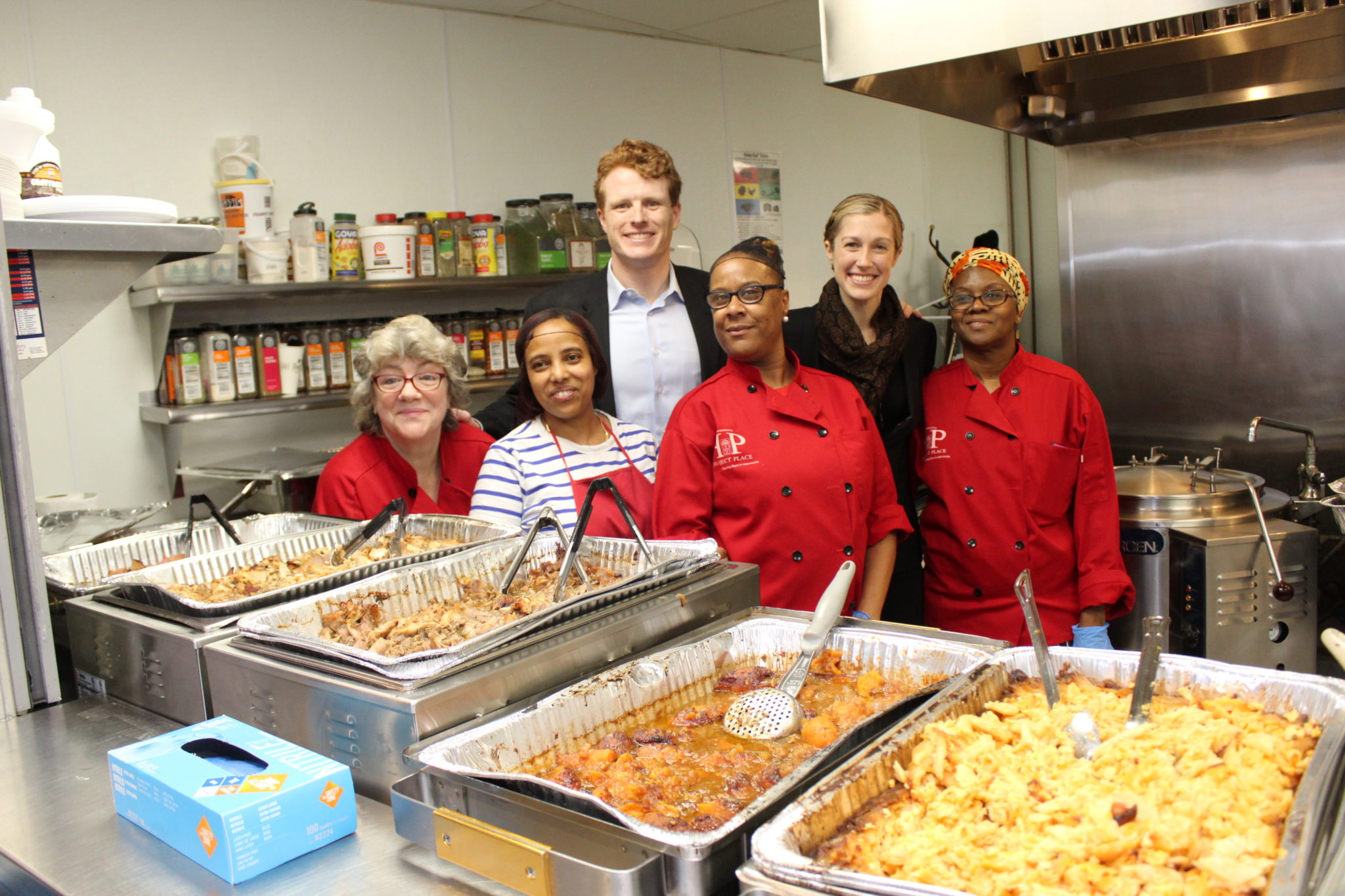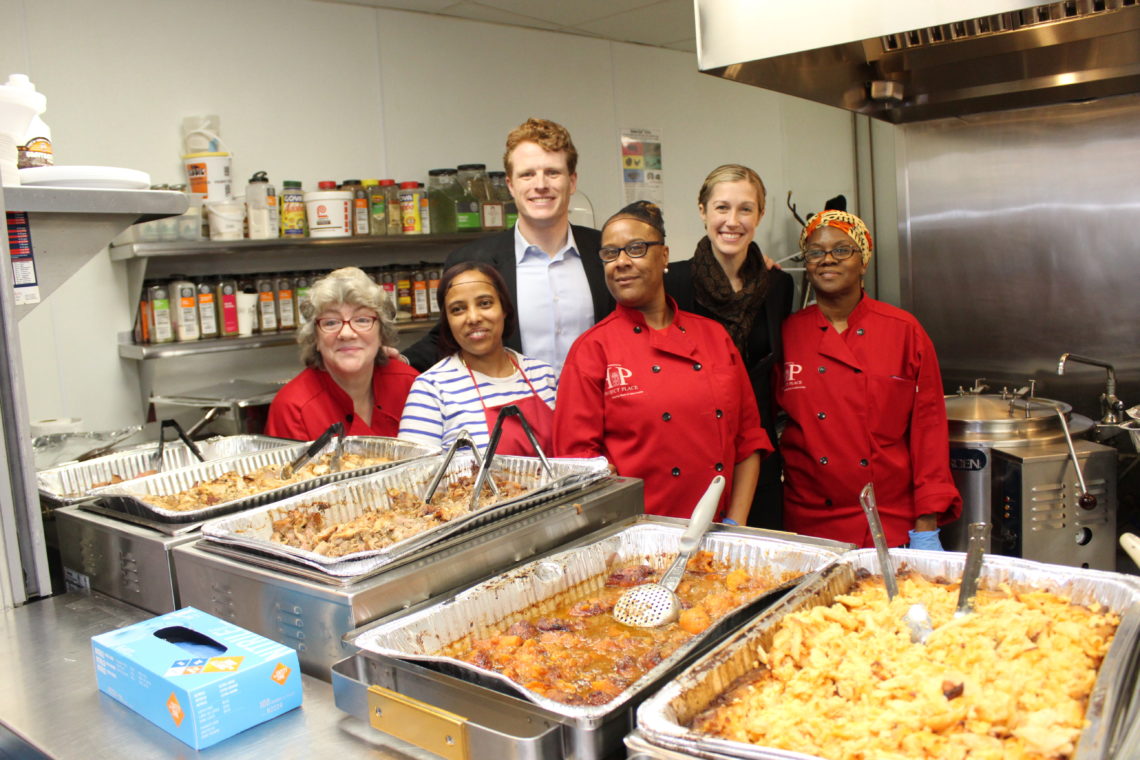 Project Place staff with US Congressman Joe Kennedy III and his wife Lauren.
Project Place held its annual Thanksgiving Luncheon this Wednesday. The meal, graciously prepared by Chef June and staff, is a time of celebration for clients. Navigating transformative change can be a difficult and vulnerable process. A fresh, warm meal and being together with the Project Place community is a much needed moment to relax and commemorate everything that has been (and will be) accomplished! Over 100 clients and neighbors attended and were served a sit-down meal of turkey with all the trimmings, followed by a delicious dessert.
We were honored by a surprise visit by US Congressman of Fourth District of Massachusetts Joe Kennedy III and his wife, Lauren. Rep. Kennedy shook hands, spoke and took photos with dozens of men and women, listening to their stories of hope. Thank you to those who attended the event as well as those who worked to make it a success. We hope you all have a wonderful Thanksgiving!