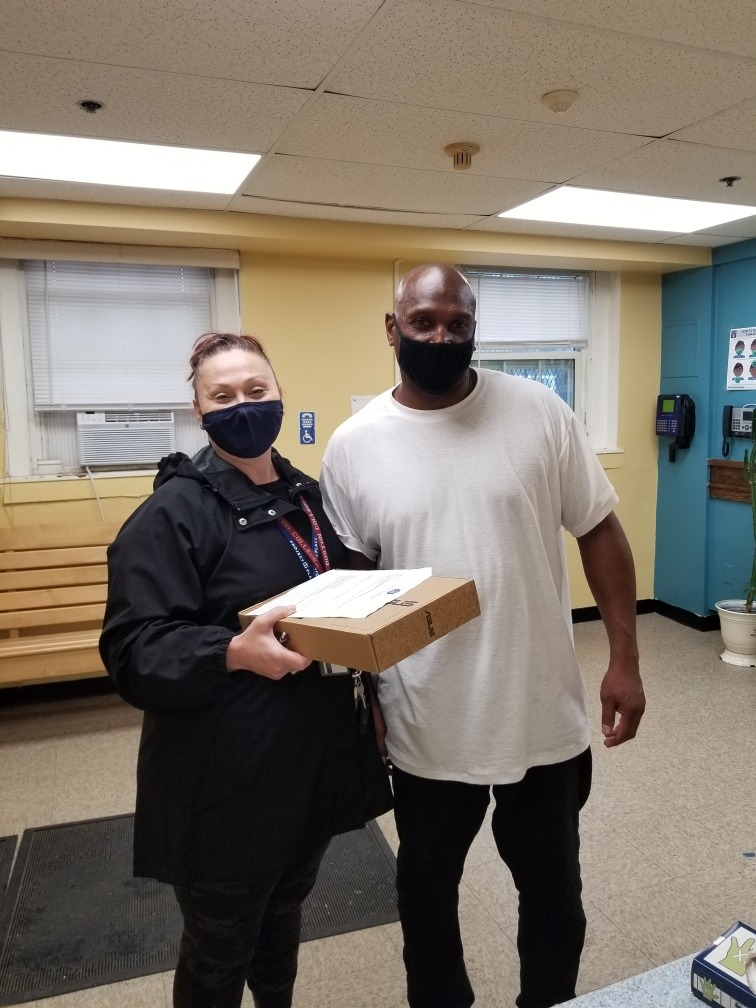 pictured above: Joli Sparkman Bayron, Project Place's new Reentry Replication Navigator, dropping off a Chromebook to facilitate access to online learning for a reentry client, Eric (October 2020)
"Project Place is honored to have been awarded a 10-year grant from the Cummings Foundation. The first year of funding allowed the agency to hire a former graduate of Project Place programming as the Reentry Replication Navigator," said Project Place Executive Director, Aaryn Manning. "The creation of this role at the agency is the first step in implementing our evidence-based reentry model in new communities outside of Boston. The long-term funding commitment provided by the Cummings Foundation will be instrumental in Project Place's ability to meet the growing needs of individuals returning to the community from incarceration."
The grant request was focused on supporting a Reentry Replication Navigator position to help implement Project Place's reentry replication project. Project Place is in the process of expanding their workforce development model, specifically for incarcerated individuals, to several new host facilities across Suffolk, Middlesex and Essex counties. Their programming will be replicated at these new facilities with the goal of achieving similar low recidivism rates and placing more clients in jobs and housing. The newly hired Reentry Replication Navigator is working closely with the Director of Reentry services to develop partnerships. They will ensure clients' needs are being met and that they are learning the necessary skills at the host facilities to transfer to the next stage of job training and then employment.
"Greater Boston is so fortunate to have nonprofits like Project Place that are listening to the community and working to meet its needs," said Cummings Foundation grants manager Christina Berthelsen. "By providing a full decade of support, we hope to alleviate some of the constant fundraising burden, enabling nonprofit staff to spend more time actually providing services."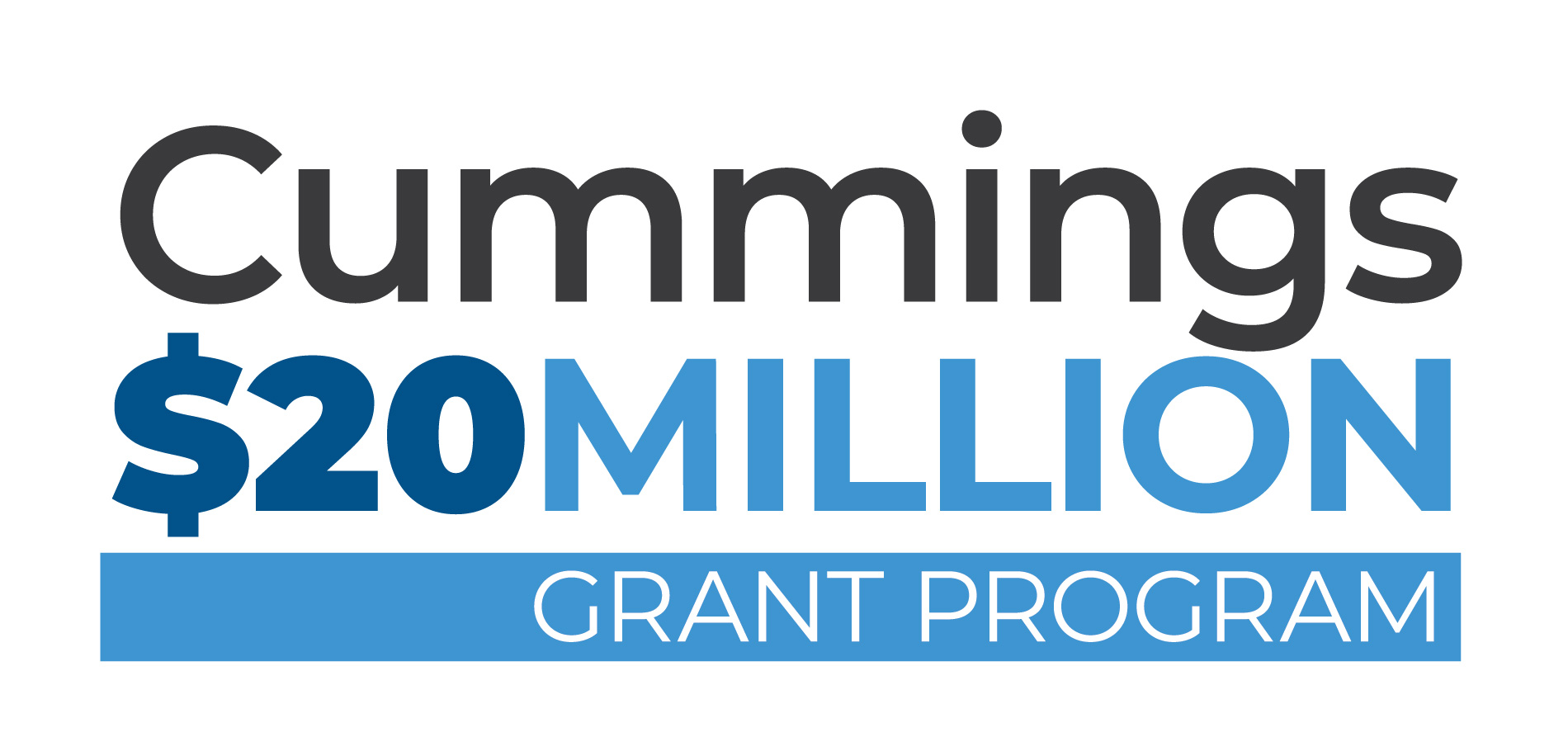 This long-term funding is part of the Cummings $25 Million Grant Program, which supports Massachusetts nonprofits that are based in and primarily serve Middlesex, Essex, and Suffolk counties.
In the first phase of this philanthropic initiative, 130 nonprofits were awarded $100,000 each in June. In the second phase, just completed, repeat grant winners were considered to have their $100,000 grants elevated to 10 years awards of $200,000 – $500,000 each.
Nonprofits contending for the extended funding made presentations via Zoom to a panel of Cummings Foundation volunteers. These community volunteers selected 19 of the 30 grant winners. The other 11 recipients had been determined in June by Foundation team members.
"As a way to share the economic power of the Foundation, we have created a system through which volunteers decide more than half of all our grant winners," said Berthelsen. "We benefit from their diverse backgrounds and perspectives; they benefit from an enlightening learning opportunity; and the nonprofits often benefit from increased exposure and new advocates."
Through the Cummings $25 Million Grant Program, Cummings Foundation gives back in the area where it owns commercial buildings, all of which are managed, at no cost to the Foundation, by its affiliate, Cummings Properties. Founded in 1970 by Bill Cummings, the Woburn-based commercial real estate firm leases and manages 10 million square feet of debt-free space, the majority of which exclusively benefits the Foundation.
Cummings Foundation has now awarded more than $280 million to greater Boston nonprofits alone. It increased its annual grant program from $20 million to $25 million during the current 2021 cycle. The process is already underway.
The complete list of Cummings Foundation grant winners is publicly available at www.CummingsFoundation.org.