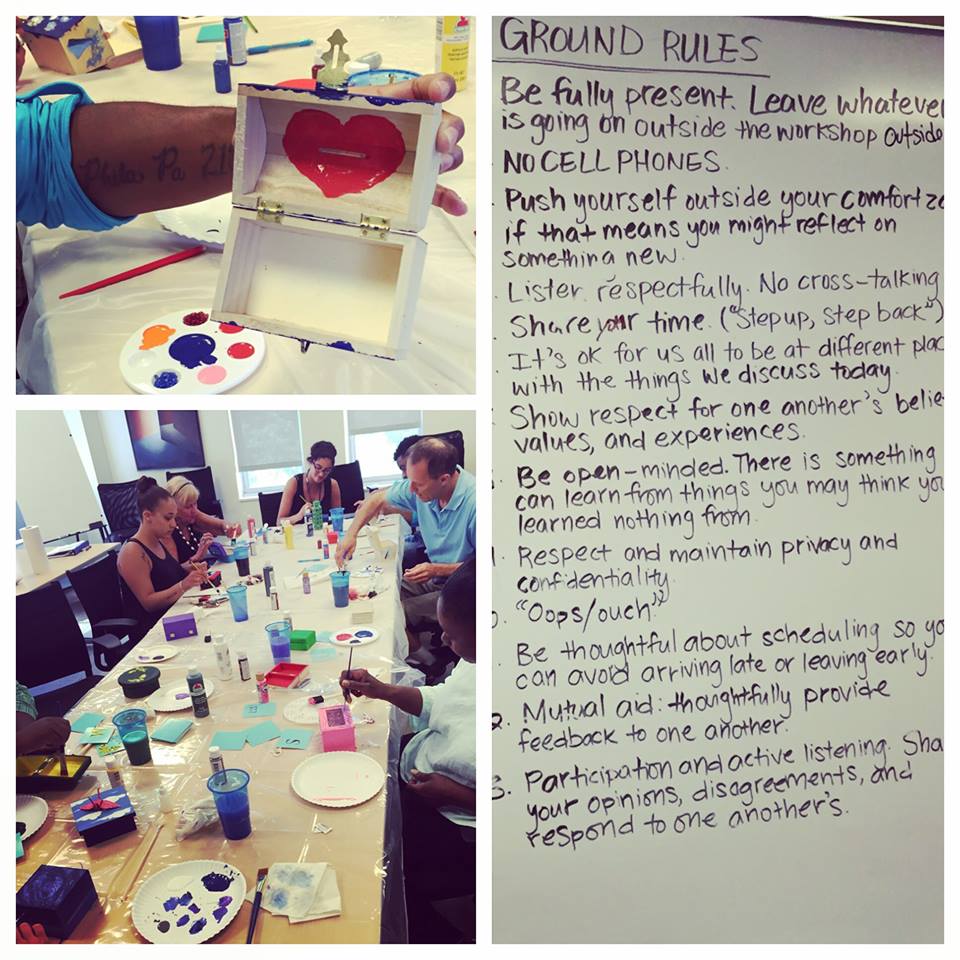 Why does voting matter? How can poetry help me express myself?
Every Tuesday and Thursday from 10am to noon, current clients and alumni of Project Place come together in the 4th floor conference room to learn about topics ranging from politics to poetry. Our Enrichment Workshop series was created to build community, provide structure, and promote personal growth for individuals who participate in Project Place's programs and services.
Workshops are facilitated by staff members, volunteers, and outside experts and tackle subjects covering politics and advocacy, as well as learning disabilities or restorative justice. The majority of programming at Project Place focuses on providing job-specific skills and training to motivated individuals who are working to get back on their feet. The Enrichment Series has provided a way for clients and alumni to further engage, and explore a variety of topics in depth and in formats different than structured programming.
One particularly well-attended workshop focused on voting and the 2016 election cycle. The discussion eventually landed on the current political climate, and the Presidential election. Participants (including staff, interns and clients) brainstormed what three questions they would ask Presidential candidates Clinton and Trump, if given the chance. The three questions that topped the list? "How would you reduce crime and gun violence?" "How will you work with others who aren't in your political party?" "What would you do to help the homeless?" The workshop was a great combination of civics and group engagement.
Click to enlarge: During another recent workshop, clients used poetry as a means to communicate, reflect and heal. We are pleased to share two client poems, entitled "Where I Am From" which were written during the workshop.