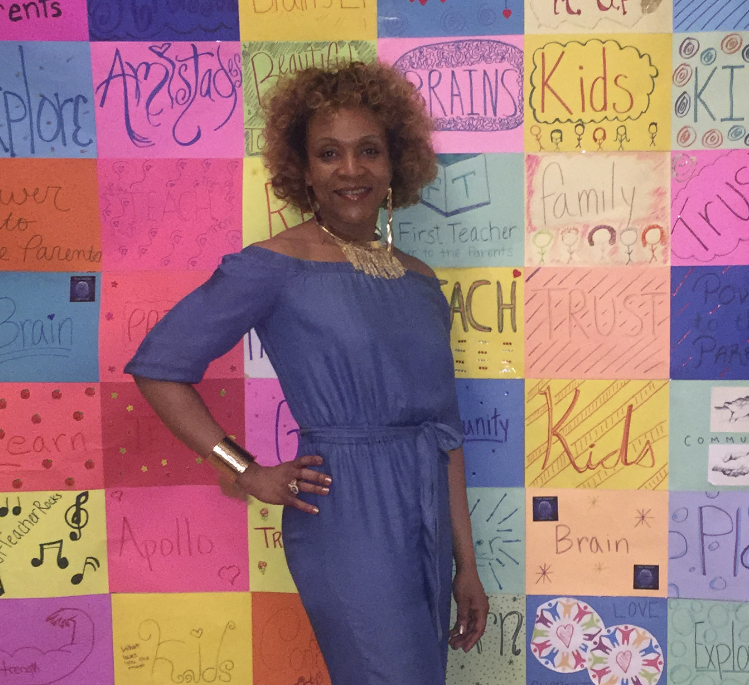 The Peter Callaway Scholarship is named in honor of Project Place's founder, and is given once a year, to graduates of Project Place's programs who are pursuing continuing education or professional training to further their career. We are excited to announce this year's amazing awardee – Viviane! In May, Viviane was awarded a scholarship of $4,235 towards her summer tuition bill at Lesley University. We celebrated with Viviane and her family over Zoom during our Annual Meeting on June 29th.
As her teacher, Victoria, shared during the celebration, "Viviane has been able to juggle having a job, working on her bachelor's degree, and being a mother. She is using every day to better her future and is truly an inspiration for Project Place staff!"
Viviane says, "I came to Project Place in the year of 2018, because I needed help obtaining gainful employment, help with housing and to get reconnected with people. Project Place provided me with a safe, friendly, and healthy environment to help rebuild my self-confidence. At Project Place the staff helped me with my resume skills, my computer skills, my writing skills, and my social skills. Project Place helped me to obtain legal assistance and mentoring. I also received help with how to manage my physical and mental wellbeing.
Since coming to Project Place, I found a sense of community that supports and believe in individuals like me, I found employment, I am able to go back to school and I found a sense of direction for my life.
I would like to express my gratitude and how happy I am for the opportunity you've given me to get the Peter Callaway Scholarship. I appreciate all the motivation and support I received from Victoria, my teacher, throughout the whole process. Because of Project Place's incredible help, I now have peace of mind and confidence to reach my goal, of getting a Bachelor's Degree in Liberal Arts, specialized in Business Management, at Lesley University.
I am currently taking summer classes at Lesley. I am in my last year of college with one semester left. I intend to graduate in the Spring of 2021. Getting my bachelor's degree will help with my career goal of owning and managing my own business, help taking care of myself and my children, and help the community."