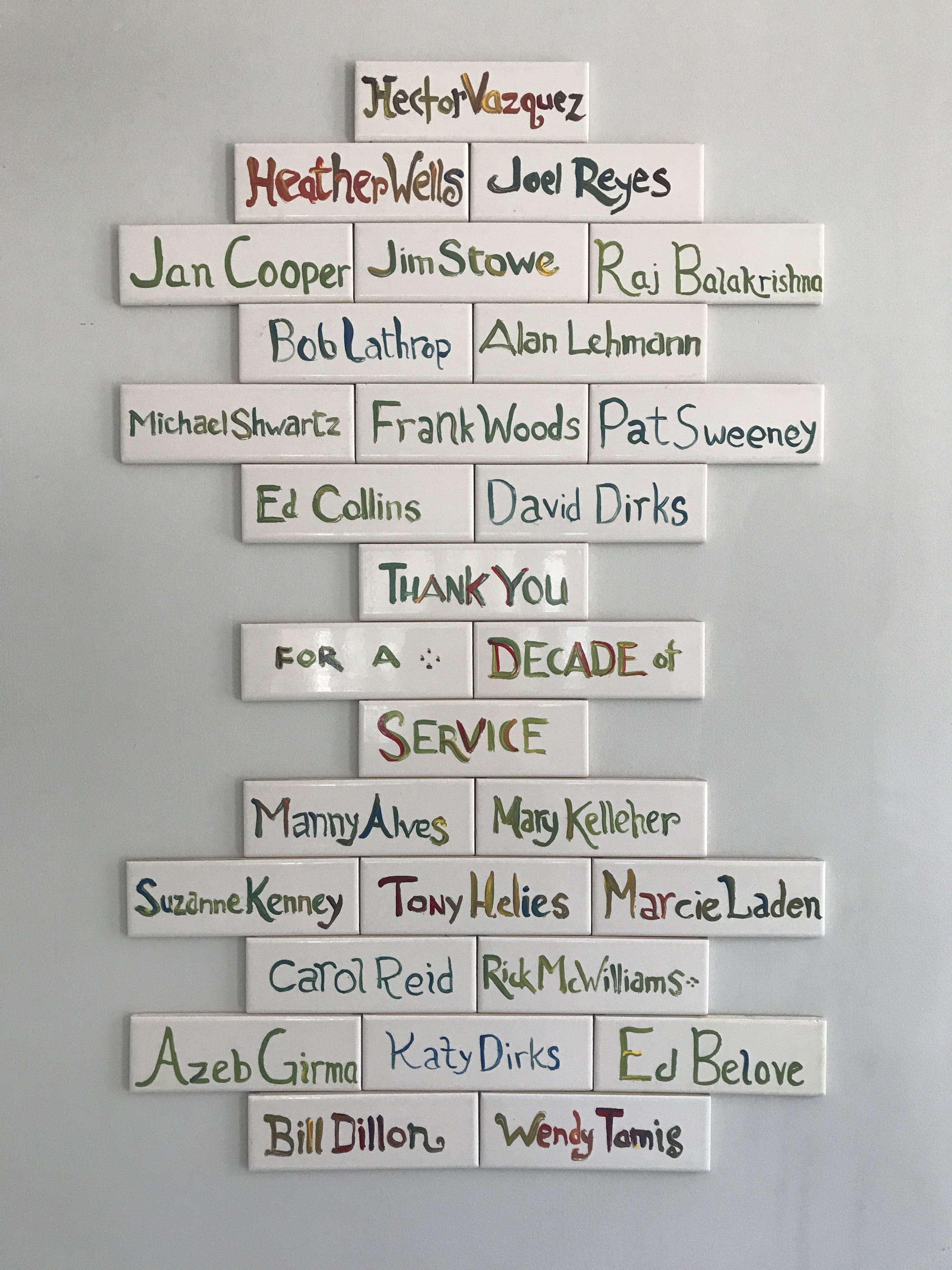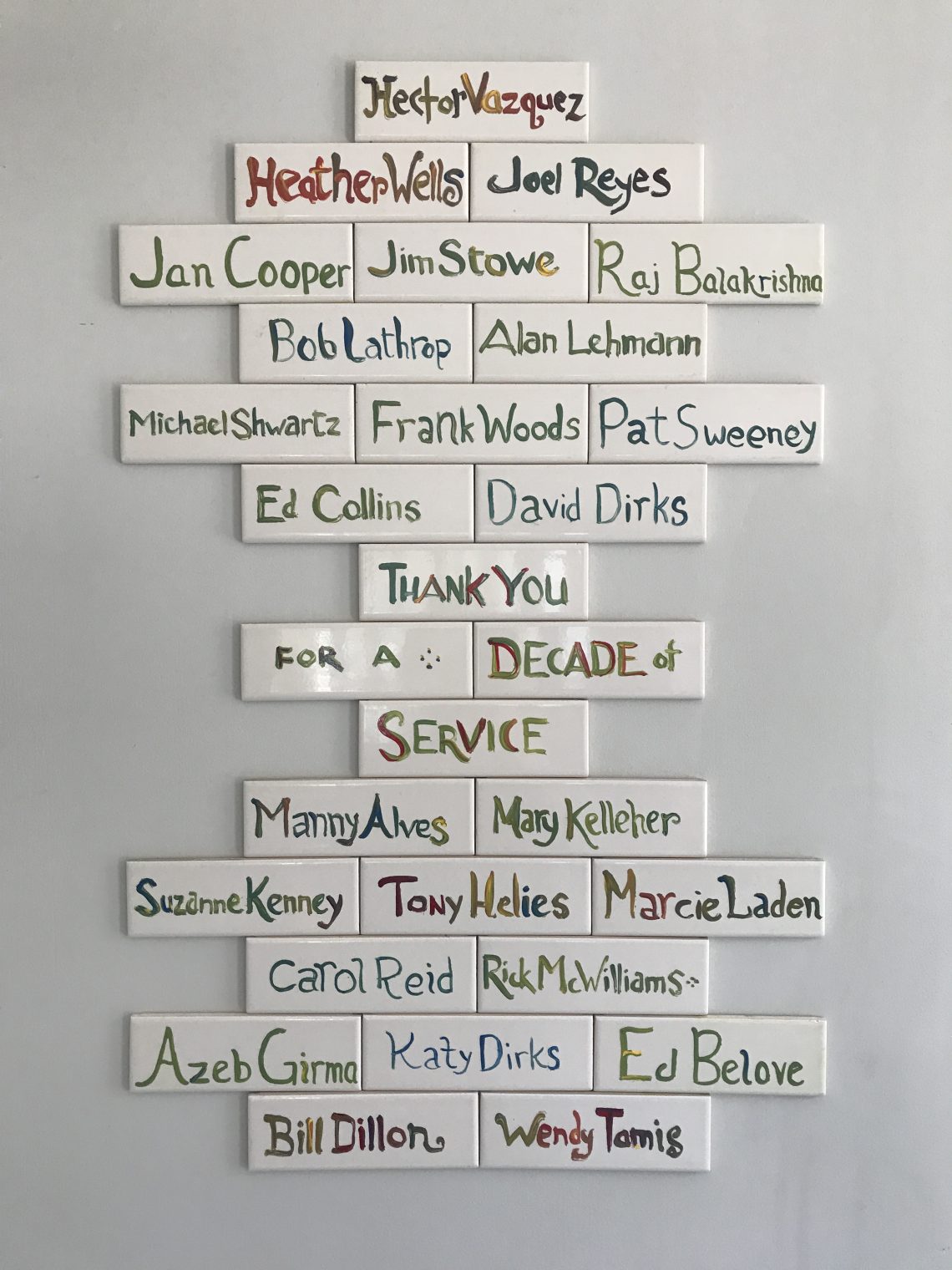 Commemorating Supporters and 10 Year Staff
When you walk into the doors at 1145 Washington Street, the Wall of Hope greets you with tile dedications lining the stairwell and the top of the staircase into the    lobby. These tiles are a symbol of the individuals and organizations that tirelessly  support Project Place and the men and women who walk through the doors and  seeking help. This June, new tiles were unveiled in honor of donors and staff.
Staff and Board Members (10+ years)
*Alan Lehmann, Azeb Girma, Bill Dillon*, Carol Reid, David Dirks*, Ed Belove*, Heather Wells*, Hector Vasquez, Jan Cooper*, Jim Stowe*, Joel Reyes, Manny Alves*, Marcie Laden,  Mary Kelleher*, Raj Balakrishna*
*denotes a Board Member
Tile dedications honoring donors Eileen & Jack Connors, Highland Foundation, and Howard & Michele Kessler have also been added to the Wall of Hope.