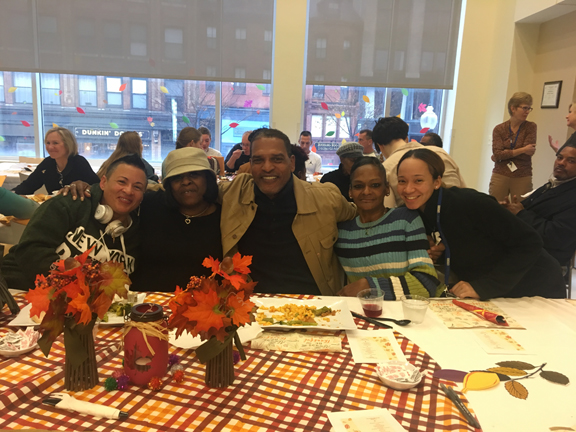 Every year just before Thanksgiving, the Project Place family comes together to break bread, celebrate and share our gratitude. With so many ardent supporters, dedicated staff members, and hard-working clients, we have much to be thankful for!
Chef June McCoy and her kitchen staff cooked up a delicious menu filled with ham, turkey, seasoned rice, potato salad, stuffing, souffléd sweet potatoes, salad, broccoli, gravy and cranberry sauce. For dessert, we devoured pecan pie, sweet potato pie, apple pie, and blueberry pie. Needless to say, we were stuffed!
Thank you to everyone who contributed to this wonderful event. We deeply appreciate all of our supporters and wish everyone a joyous holiday season.