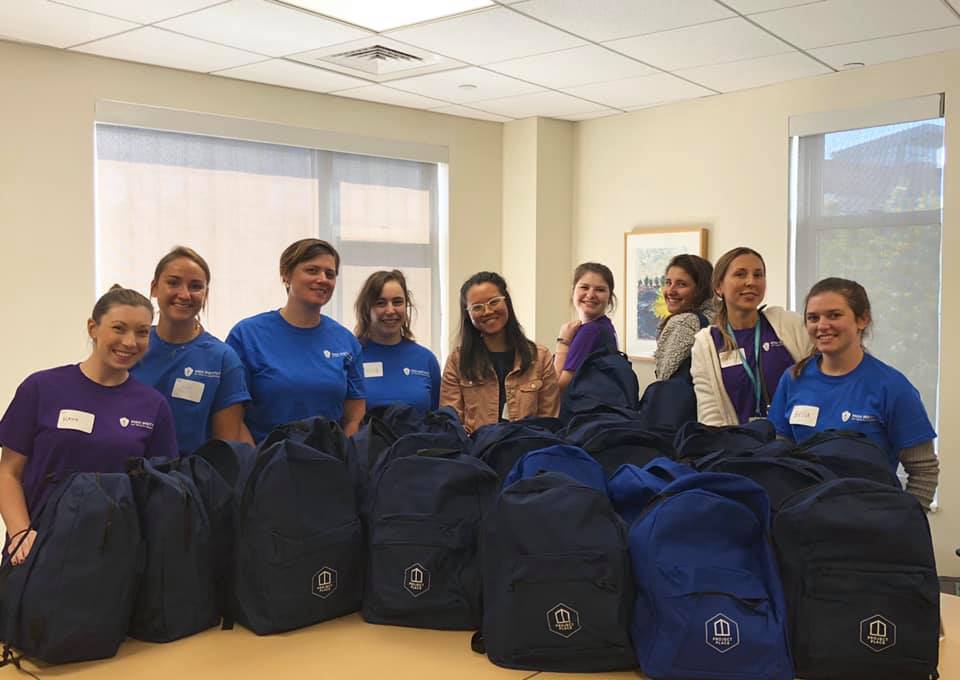 We want to say a big thank you to the MGH Institute of Health Professions for volunteering at Project Place for their Community Impact Day!
The MGH community service committee generously held a drive to collect supplies for our NavSack project. Students and staff then brought the supplies to Project Place to assemble 20 NavSacks. NavSacks are given to individuals in our reentry programs. They are filled with daily essentials – toothbrushes & toothpaste, deodorant, socks and underwear, etc. – and resource guides to help people get back on their feet as they rejoin the community.
Volunteers also learned about our reentry programming from our instructors/case managers and took time to write encouraging notes to those who will receive the NavSacks.
We are so grateful for MGH's continued volunteer engagement and support!