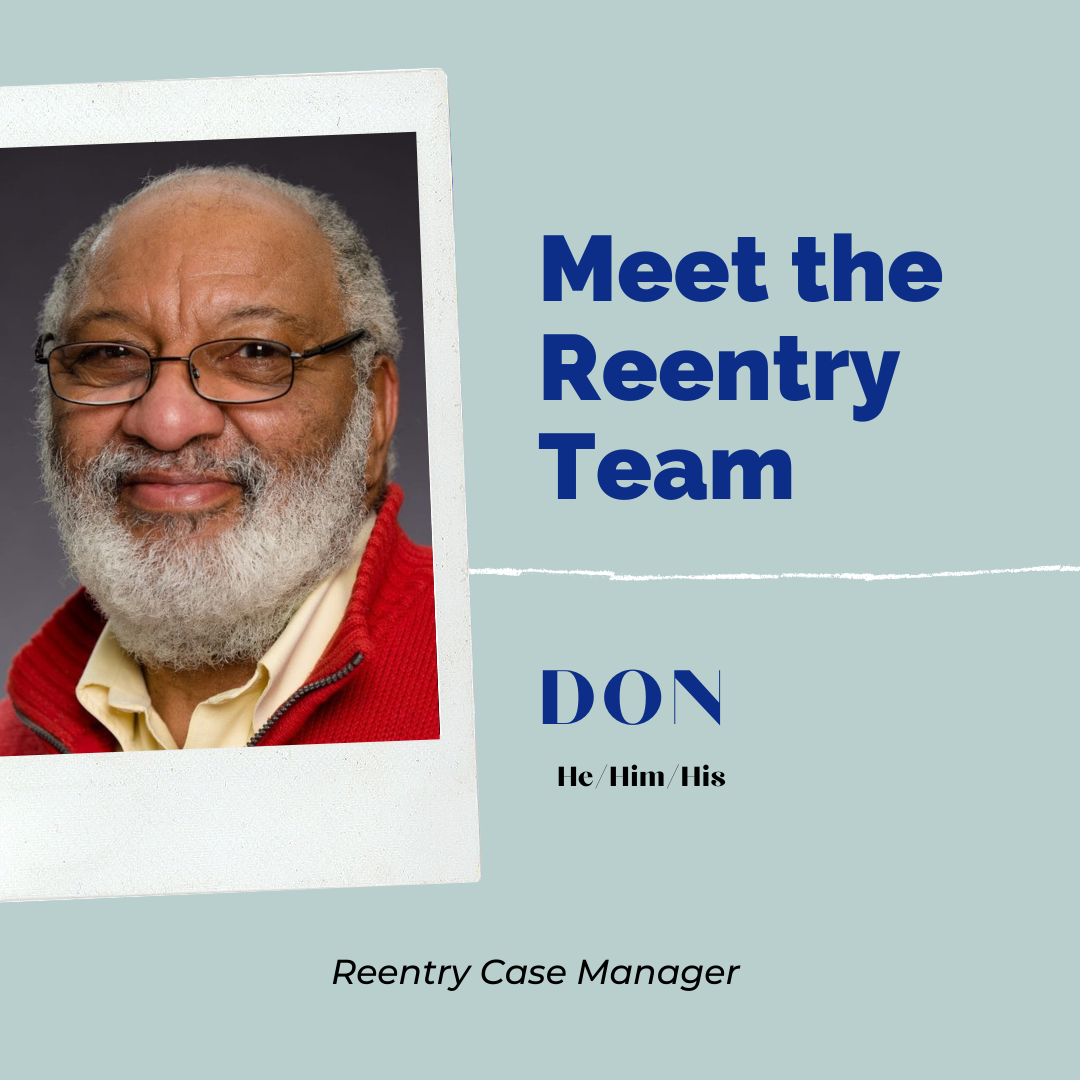 What is a day in the life of Don like at Project Place?  
"It is a pleasure working with a great reentry team, as well as all the staff of Project Place. My typical day looks like working with clients on various problems and finding solutions for them with resources that our team has identified in the community and with other agencies to obtain support for our clients. I am constantly in meetings and involved in community events, such as Vet for Vets, food banks and distribution sites, community COVID-19 testing sites. Additionally, I am involved with several boards."
What would Don like people to understand about the challenges individuals face when they are reentering the community from incarceration?  
"I would like people to understand that clients in reentry are stripped of many of their rights and stigmatized because of their criminal record. These individuals are trying to regain their dignity, but getting back into society with all that was lost, such as employment, housing and relationships, is extremely difficult. These individual's records are marked with a CORI (Criminal Offender Record Information) that is a barrier to employment and housing. In many cases, clients' goals include finding a recovery program for a substance use disorder, securing stable housing, and becoming a role model to their family and children. 
A second source of clients are our veterans coming home and being met with disrespect from the country they put their life on the line for. This makes it hard to find the jobs, housing, and the services they deserve. No one is giving them the 411 on what resources are available for them, but we do." 
Outside of Project Place, what would we find Don doing? 
"What I do in my free time is work in the community, spend time with my children and grandchildren, and travel."