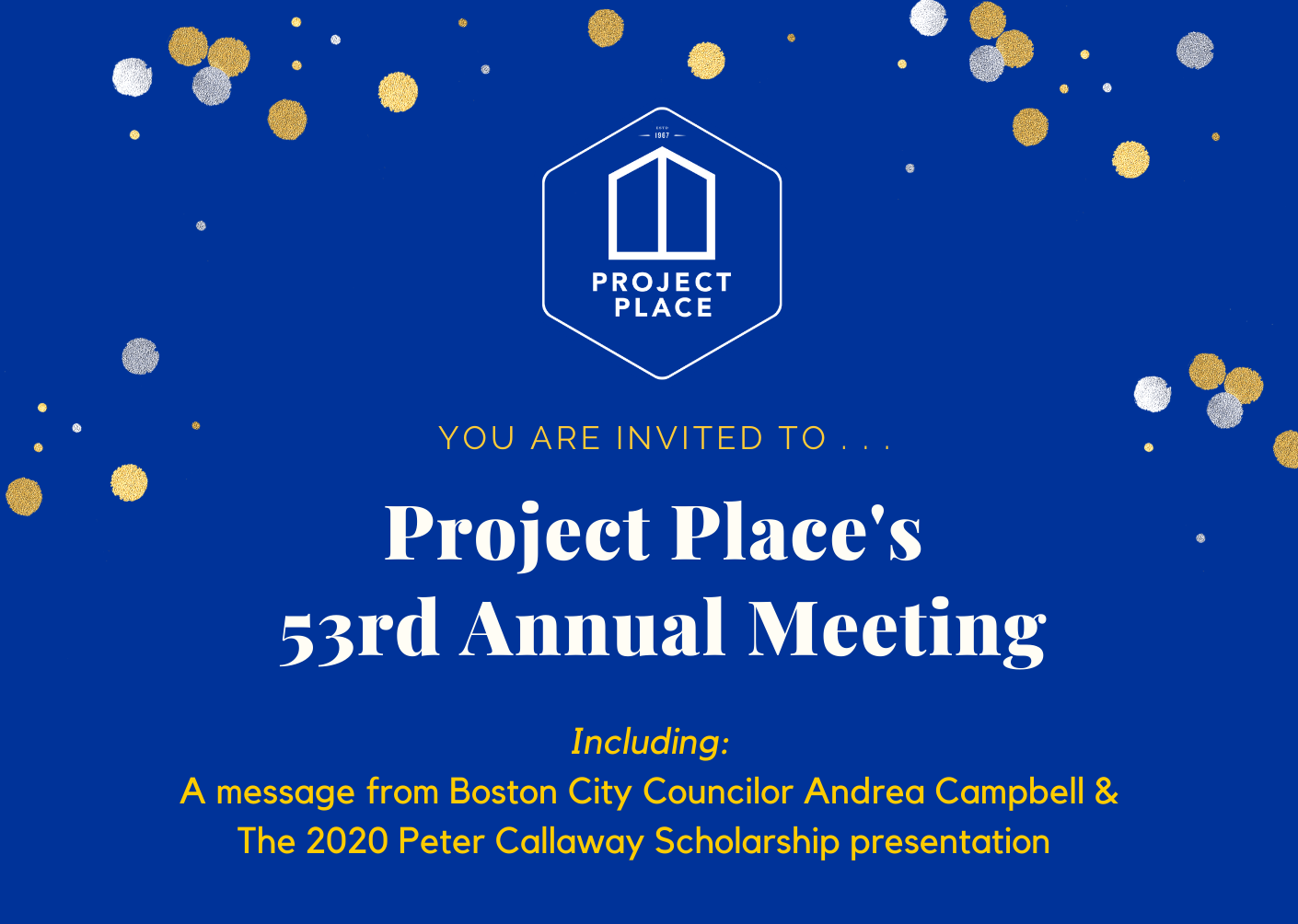 Monday, June 29, 2020 @ 3:00 pm
Zoom link: https://zoom.us/j/94109331318?pwd=a2wvNnlodjRmYW01TW1yWndFQzVXZz09
The Project Place staff and Board members invite you to join our Annual Meeting to hear the inspiring words of our friend, Boston City Councilor Andrea Campbell, and 
celebrate the accomplishments of our clients. 
Our clients face immense challenges in normal times and, with determination and strength, they have persevered in unprecedented times. We are proud to honor their hard work and provide support together, as a community.
We aren't letting Covid-19 stop us from helping clients find pathways to Jobs, Housing, and Hope.
During the past 3-months of State Stay-at-Home orders we have been able to provide
672 hours of classroom instruction to prepare individuals for work

240 hours of skill training leading to credentials

Over 1000 individual daily contacts during 3-month period initiated by case managers to secure needed/basic resources and support housing and job placement
and we have had
78 new students enroll – students

were 

sent Chrome books to continue learning, virtually 

11 

clients 

get jobs

12

 

clients 

find

housing
By the end of this fiscal year, our projected metrics include:
79 individuals having secured employment

84 placed in housing
71% Employment Retention
86% Housing Retention
1950 served with case management, referrals and stabilization services