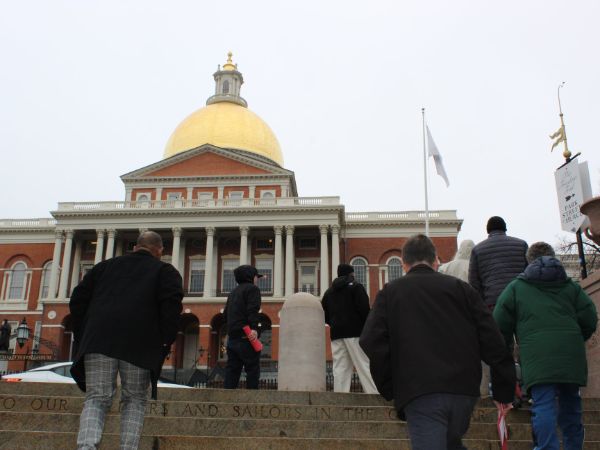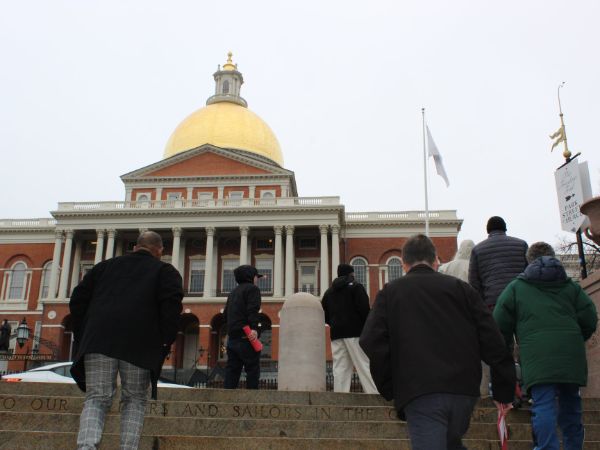 ---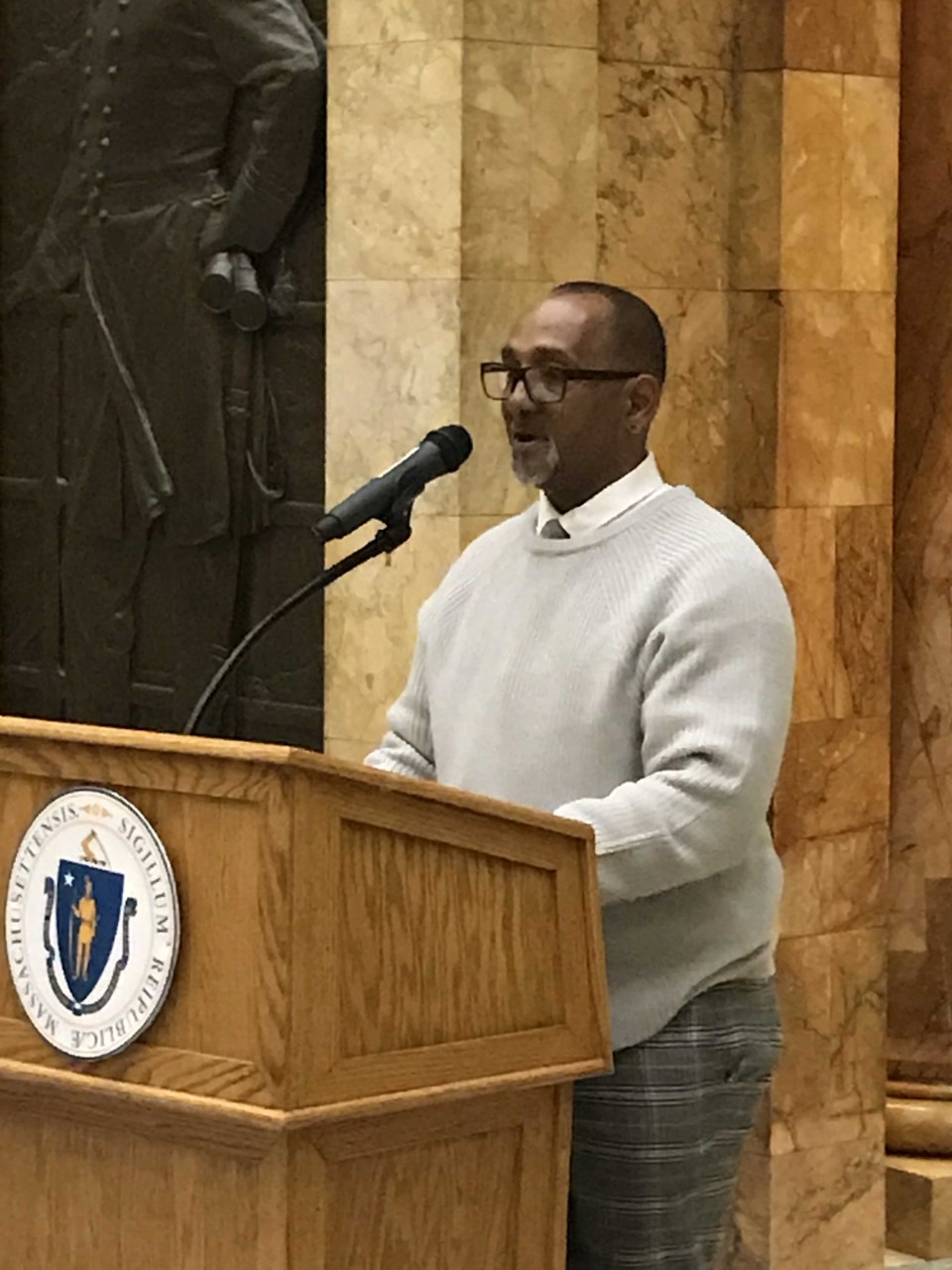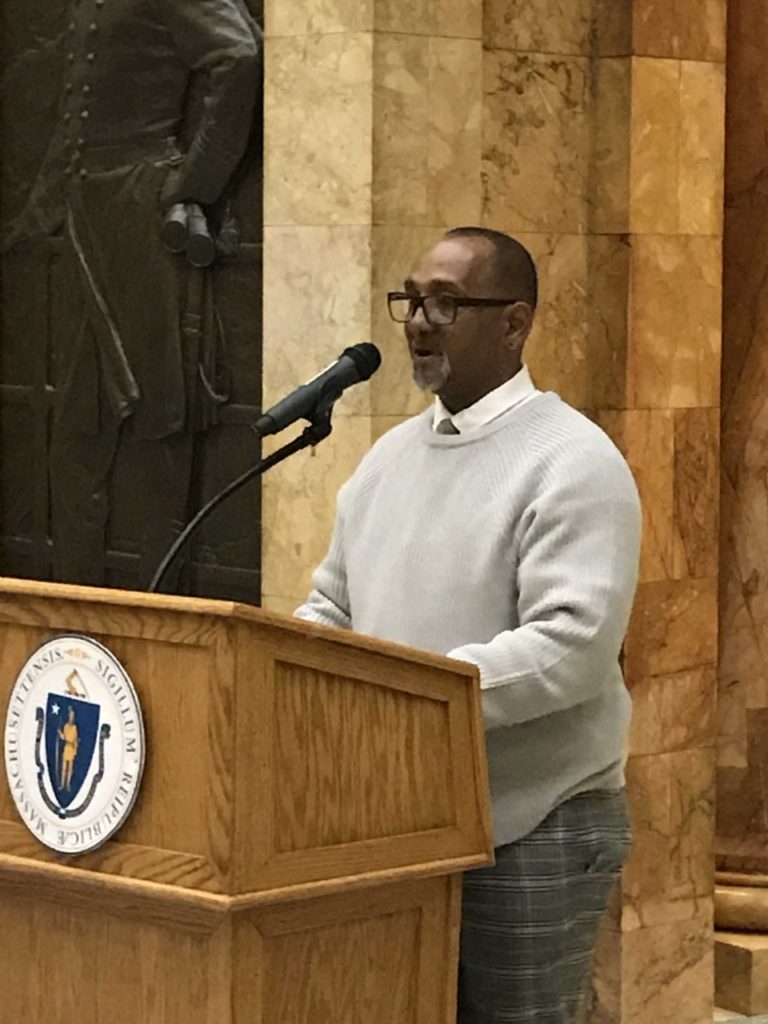 Early this month, the Coalition for Homeless Individuals organized two days of advocacy events to raise awareness and support for legislation that would increase funding for critical homeless services in Massachusetts. The coalition is a network of emergency shelters and providers from across the state who work together to promote the protection of homeless individuals.
Thursday February 7th, 2019
Project Place joined other coalition members at the State House to advocate for legislative line item 7004-0102 ($55M in funding for homeless service providers) and line item 7004-0202 ($5M for rapid rehousing programs). Service providers and clients shared their stories and called on legislators to take action and support this legislation. Clients experiencing homelessness then visited the offices of their representatives to advocate for the needs of the homeless community.
"Just over 5 years ago, I lost my wife of 27 years to cancer and became a permanent fixture on the streets of Boston, bouncing from program to program and living in vacant buildings. I got to a point where I finally understood what addiction and loneliness really were… I was tired of who I had become. I went on for a time, trying to figure out just how to get back to 'normal'. I thought about a woman named Azeb who was an outreach worker at Project Place. So I thought, let's give Project Place a try and since coming into the Project Place community they have made me feel part of a whole with a share in their purpose. The support and guidance they give, from the supervisors to the maintenance staff doesn't leave much room for failure. Even if the program doesn't fit, they will help you transition to a fit for you. It's really a beautiful thing. So today I can say that I'm growing daily thanks to their support and see good things for my community's future because of their dedication to people."
Friday, February 8th, 2019
Members of the Boston Delegation visited Pine Street Inn to be briefed about the support system for homeless individuals in the city. Representatives of the Delegation heard from Boston service providers, including Project Place, Pine Street Inn, Boston Public Health Commission and St. Francis House. The legislators also conducted mock job interviews with Project Place clients, before helping with food prep in Pine Street's kitchen.