Click here to check out our blog
This Month's Newsletter:
*click on any picture to view the featured story and much more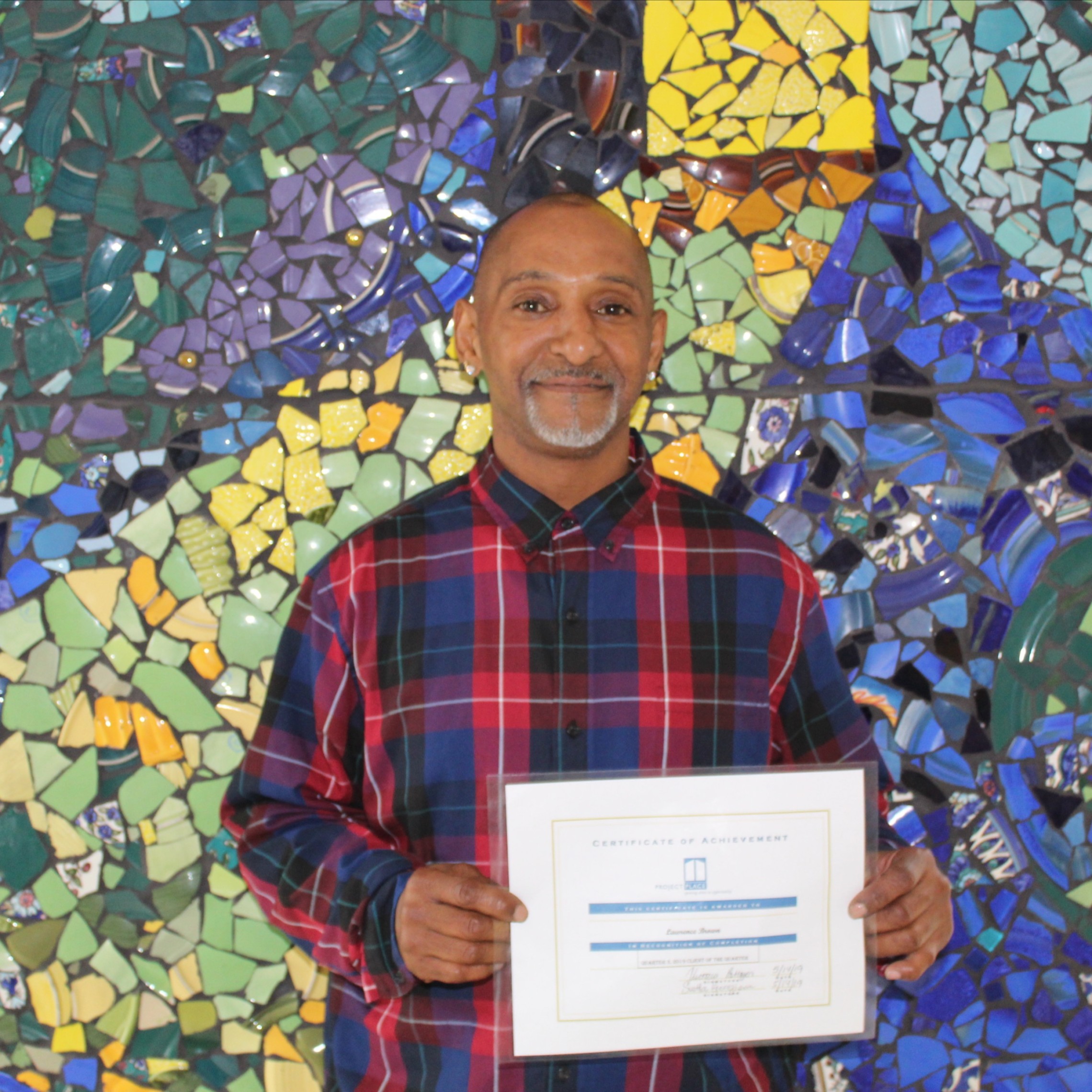 We are pleased to announce our next Client of the Quarter! This quarter we honor Lawrence Brown for his hard-work, perseverance, and kindness.
Five years ago, Lawrence lost his wife of twenty-seven years to cancer and found himself suffering from substance abuse and then homelessness. "I became a permanent fixture on the streets of Boston," Lawrence says,  "I was bouncing from program to program and living in vacant buildings. I got to the point where I finally understood what addiction and loneliness really were. I was tired of who I'd become."
That's when Lawrence thought of a woman named Azeb, a senior case-manager at Project Place, who he had met years before.