Looking for our blog? Click Here.
March 2021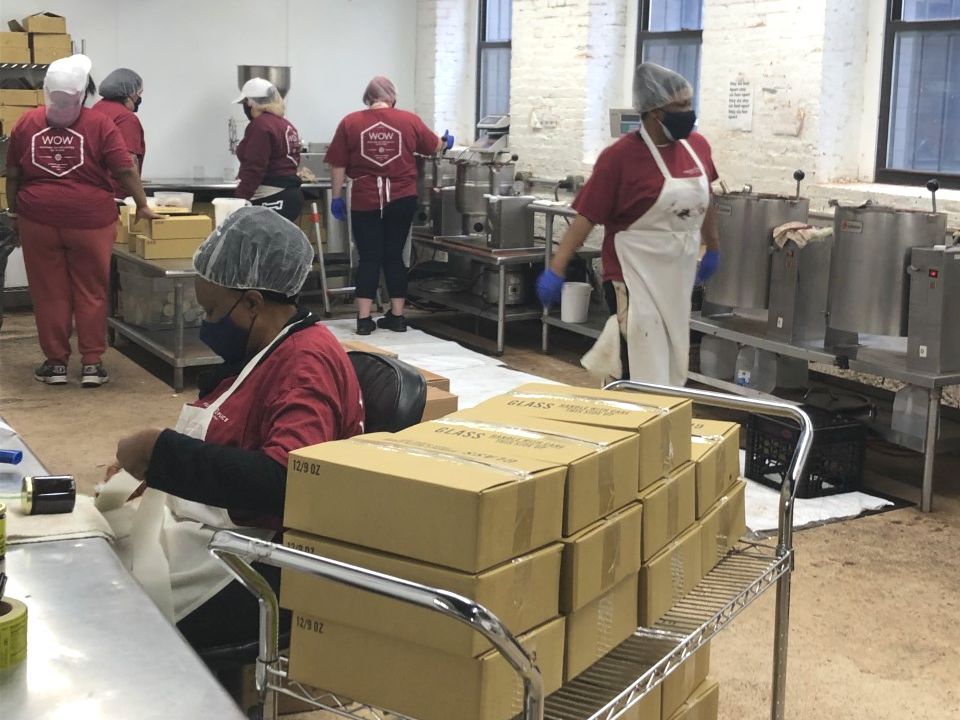 Featured Story: Working Opportunities for Women Program Highlight
Project Place operates three social enterprises, which are businesses centered around a social cause. Our social enterprises provide transitional employment through on-the-job training for 100 clients annually.
Working Opportunities for Women (WOW) works in partnership with Coop's MicroCreamery in South Boston. This enterprise is specifically for women, with a model of women empowering women. Many female clients of Project Place have significant histories of trauma. Creating an all-female environment to help women build confidence and community has been an important part of facilitating healing and growth.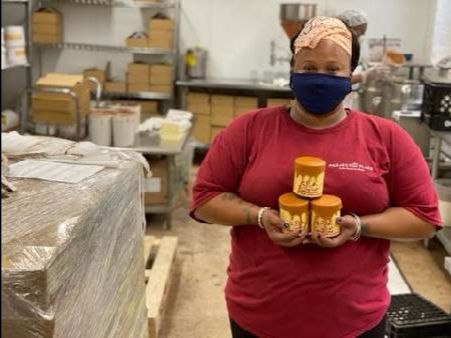 Many of the women who participate in WOW are also mothers who are returning to or entering the workforce for the first time and needing to support their children. Building flexible schedules to help them accommodate child care is an important aspect of WOW. Through this program, women produce, label, bottle, sell, and ship handmade hot fudge and other specialty chocolate products. This gives women assembly, food production, customer service and sales skills that can be applied to various job settings. Most importantly, women build confidence and practice professional workplace skills, such as teamwork and communication, that they will need to be successful in any future employment.
To learn more about WOW and purchase some delicious handmade hot fudge, please visit: wowmarket.org