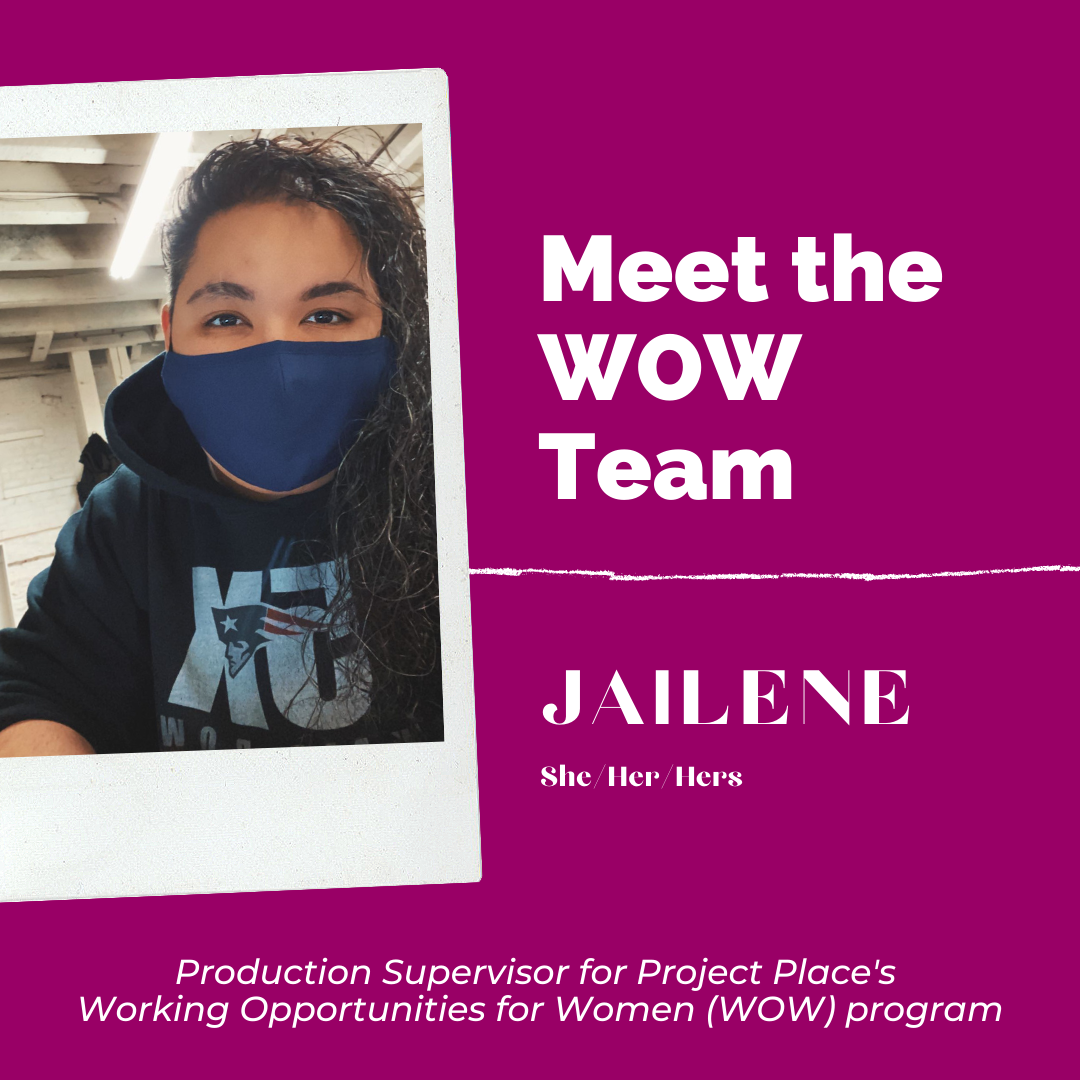 What is a day in the life of Jailene like at Project Place? What would we find you doing on a typical day?
"A typical day for me starts at Coop's MicroCreamery, where our WOW program is based out of. Clients arrive before 9:00 am, so our mornings usually consist of prepping ingredients for our delicious handmade hot fudge! You'll find me running around making sure we put out the best product possible."
What inspires Jailene to work in WOW?
"When you join Project Place, it becomes so much more than just a job. It becomes more than you. To see a client on their first day at WOW versus how they are on their last day, it's impossible to not be inspired by their perseverance and willingness to do whatever it takes to better their life."
What would Jailene like people to understand about the challenges that women, especially mothers, who are experiencing homelessness and poverty face?
"They're constantly fighting. With themselves, for themselves, and for their families. I think it is very important to know that if they are just given a chance, they can succeed in everything they put their mind to."
What is Jailene working on that she's most excited about right now?
"When it comes to the business side of things, my mind is always spinning with new ideas. Every day is exciting because it is an opportunity to learn and do better."
Outside of Project Place, what does Jailene enjoy doing in her free time?
"Outside of Project Place, I love to spend my time relaxing and with family. Sometimes that involves making music, playing video games, and definitely spending as much time as possible with my 2-year-old nephew."