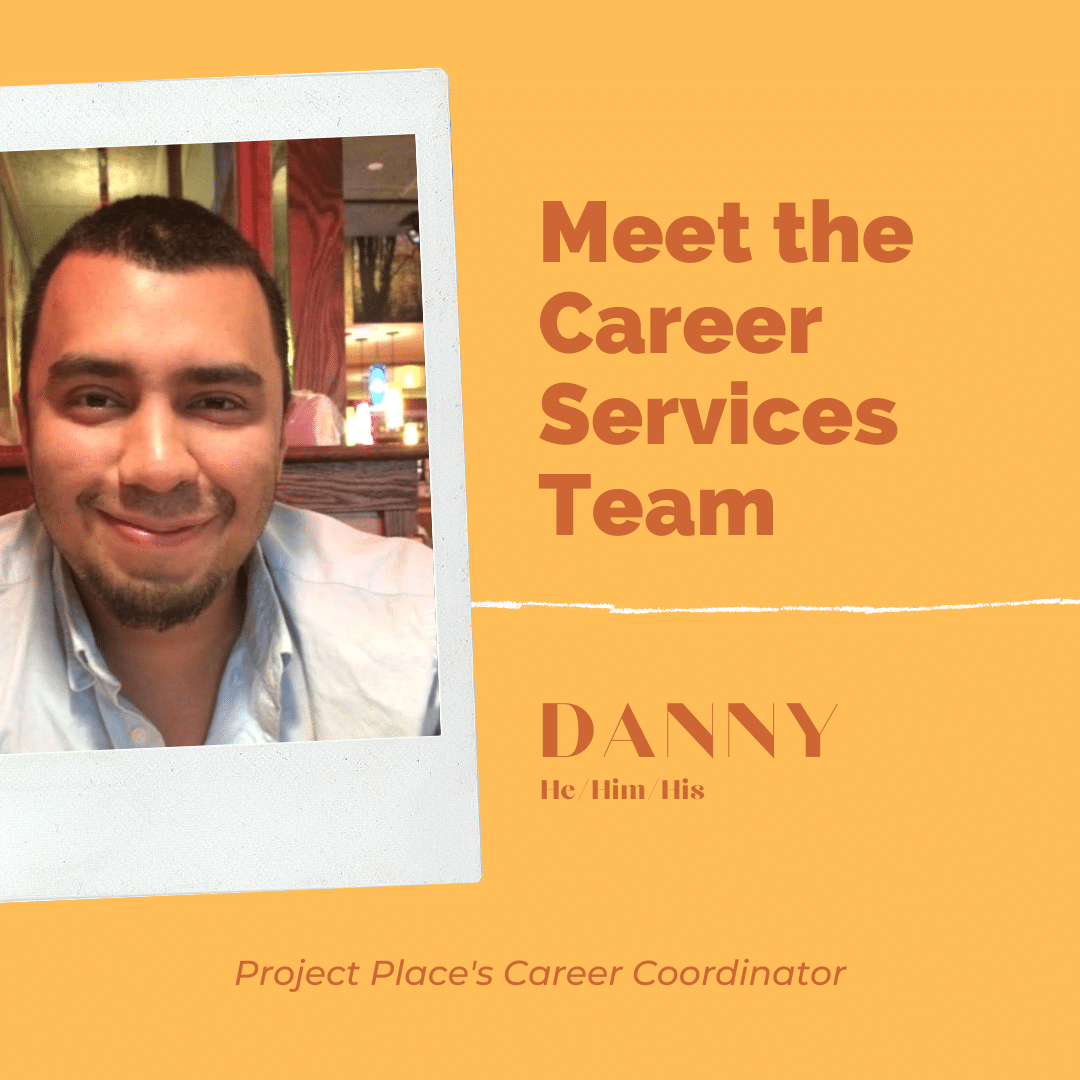 What inspires Danny to work at Project Place?  
 "I'm inspired by the clients' perseverance as they work towards improving their lives."  
What is a day in the life of Danny like at Project Place?  
"A day in the life consists of conducting outreach to facilitators to schedule workshops, as well as searching for additional low-cost higher education opportunities for our clients." 
What would Danny like people to understand about some of the barriers that individuals experiencing homelessness, poverty and reentry face while trying to secure employment?  
"It would be great if people would understand that change is a process and the individuals we serve are doing their best to overcome any barriers in their path." 
What is Danny working on that he's most excited about right now?  
"I enjoy looking for workshop facilitators who engage and challenge our clients."  
Outside of Project Place, what would we find Danny doing?  
"I enjoy boxing and hanging out with my two dogs, Charlie and Tyson."