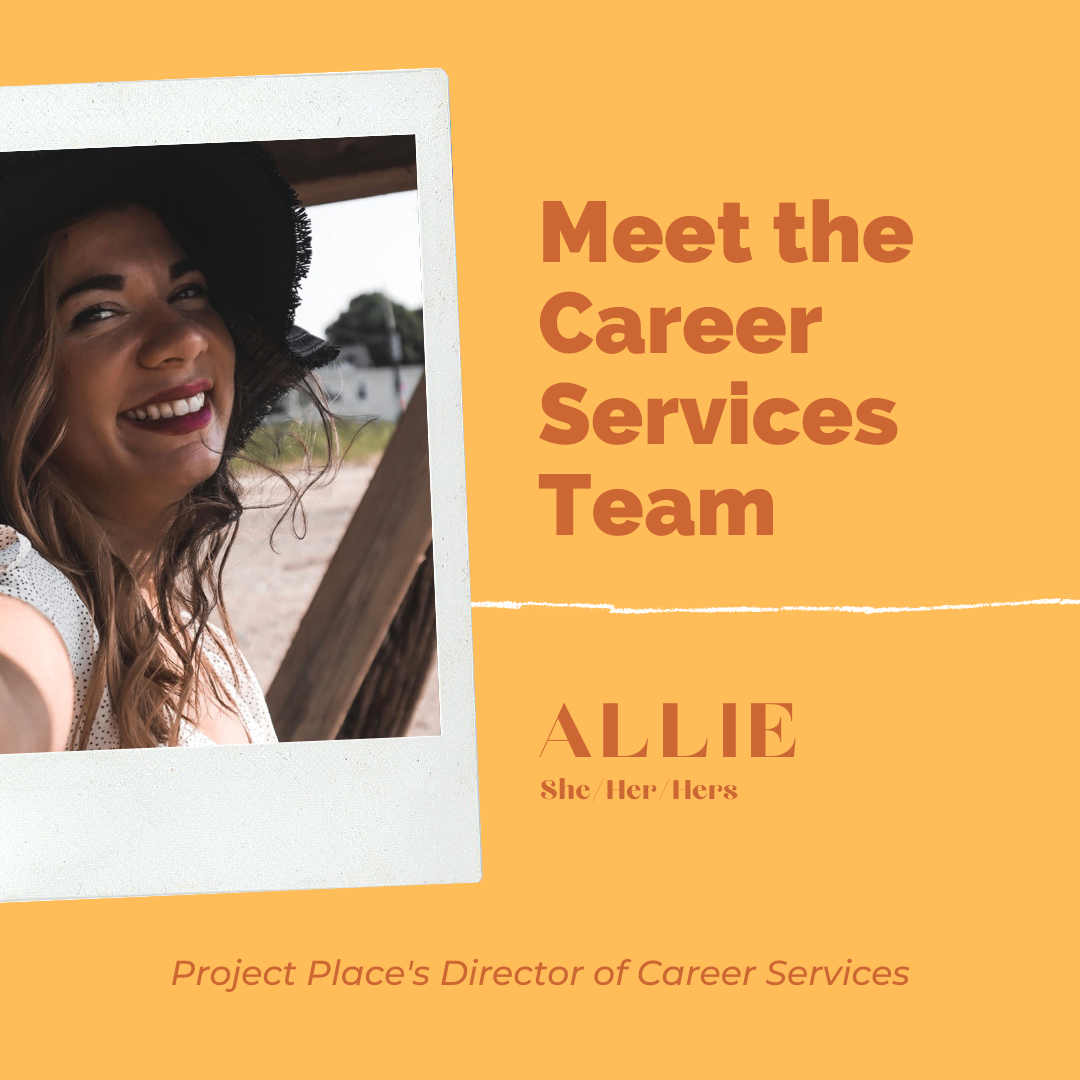 What inspires Allie to work at Project Place? 
"I am inspired by our clients' resourcefulness, resilience, and heart. To cross our threshold is a step towards making changes, really big changes. I am in awe of their courage, every single day." 
What is a day in the life of Allie like at Project Place? 
"A day in the life consists of supporting staff and clients, program management, data entry, and more. On a typical day you can find me running up and down all 6 floors of Project Place, participating in staff meetings, and working with clients. As a director, I am grateful I still get to do case management as a part of my job, working with clients one-on-one toward achieving their goals!" 
What would Allie like people to understand about some of the barriers that individuals experiencing homelessness, poverty and reentry face while trying to secure employment? 
 
"I would like people to understand that the barriers faced by our clients are systemic and deeply rooted in white supremacy culture. Project Place can support clients in overcoming many of these barriers but removing them entirely requires a level of community-based existence. We are all in this together- people power works!" 
What is Allie working on that she's excited about right now? 
 
"I am excited about returning to the building and taking the lessons learned this past year to redesign and improve programs and services."   
Outside of Project Place, what would we find Allie doing? 
"I enjoy visiting my family who live all over the US and Canada, creating arts and crafts, and walking my 2 pups."