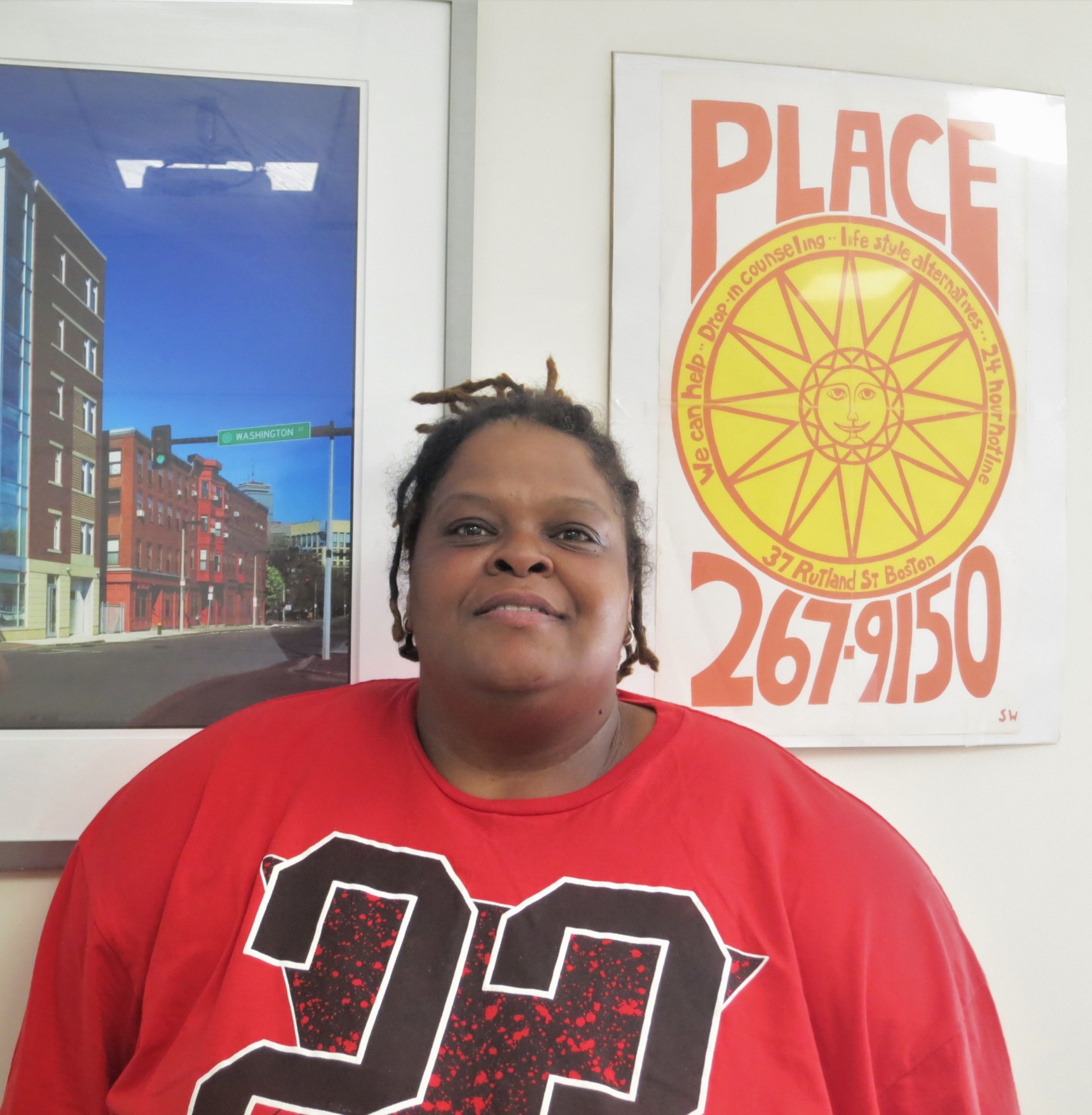 We are pleased to announce our next Client of the Quarter! This quarter we honor Shannon for her hard-work, progress and positivity. 
Shannon will proudly tell you that she is one year clean and moving forward in her life towards her goals. Before coming to Boston, Shannon was living in Brockton and struggling with substance abuse. She says, "I knew I had to make a change; a new start." Her recovery began at Clinical Stabilization Services at Dimock, an addiction treatment center in Roxbury. She participated in the Women's Renewal program, which provides early recovery services to women. From there, Shannon moved to My Sister's House at Dimock.
While Shannon was in programming at My Sisters House, she was referred to Project Place. Shannon became a valued member of Project Place's Working Opportunities for Women (WOW) social enterprise, where she spent three months learning production and sales skills at Coops MicroCreamery. Her manager Loie says that Shannon "had an eye for quality". When Loie began her managerial position at WOW Shannon was already working there. Shannon was happy to show Loie how things were done to the highest standard. "She was a patient, encouraging and wonderful teacher," Loie says. Heather, a supervisor at WOW, says "Shannon was one of our star production technicians and also very talented at sales." Since graduating from WOW, Shannon has gone on to find employment at the Four Seasons Hotel in the Zuma restaurant. She works day shifts as a dish washer, but shares her long-term goal of being a Recovery Specialist to help those who are in a similar situation to the one she was in not so long ago.
 Shannon is currently living at Betty's Place, Project Place's transitional shelter for women, where she receives assistance in her search for permanent housing. She continues to come to Project Place regularly to meet with her case-manager and is working towards her goals with patience and determination. Shannon explains how the resources she received through Dimock and Project Place have impacted her life and how she sees herself and the world. She says, "I learned a lot. I look at people for who they really are … You know, 'cause I have really bad trust issues. The people here are just helpful in every way, I learned a lot from them… Training, stability, structure & growth; I got all that from here… I am a hard worker too."