Volunteering is a great way to get involved with Project Place and make a difference!
We welcome volunteers with a variety of talents. Current ways to volunteer at Project Place include:
Enrichment Workshops:
An Enrichment Workshop is an educational opportunity for current clients and alumni to add to their personal and professional growth. Enrichment Workshops build off of and enhance preexisting curriculum offered during Project Place programming. Since Project Place is currently providing remote programming due to COVID-19, we are asking volunteers to create pre-recorded videos for Enrichment Workshops that we can share through Google Classroom, YouTube and our website. We would like the videos to be dynamic and engaging with each video focusing on a specific skill or concept. The video needs to be a minimum of 10 minutes and a maximum of 30 minutes.  
Types of topics we cover with workshops:
Workplace Communication (dealing with difficult situations at work or with coworkers)
Discussing shared life experience and helpful strategies (recovery, homelessness)
Budgeting (how to make a budget)
CORI (How to seal your CORI, etc.)
Customer Service Skills (scenarios as to what is good and bad customer service)
Preparing for Interviews
Housing Resources
Organization & Time management
Mindfulness & Relaxation
Self-Confidence & Self-Awareness
Health & Nutrition
Expressive Writing
Other (pitch your own idea based on a skill you want to share!)
Special Projects: We'd love to have your help! From filling backpacks to working with our trainees to providing pro-bono consulting, volunteers propose a variety of ways to support our mission.
To apply to volunteer with us, please submit to form below. For more information, contact Rose Lovett, Events & Communications Coordinator, at rlovett@projectplace.org. We look forward to hearing from you!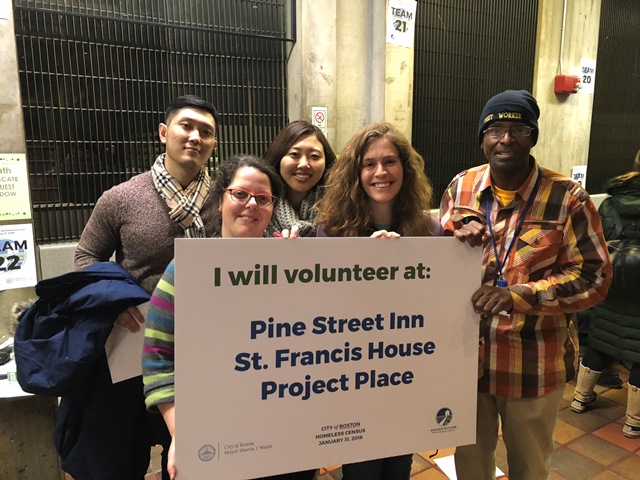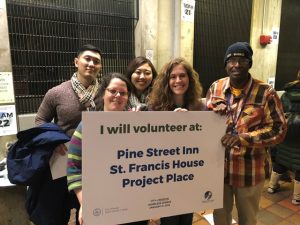 Volunteer Submission Form
* = Required Field