Volunteering is a great way to get involved with Project Place and make a difference.
We welcome volunteers with a variety of talents. Ways to volunteer at Project Place include:
Classroom/Computer Lab: Volunteers may help with our educational programs Mondays, Tuesdays and Thursdays, 9 am – 5 pm and Wednesday and Fridays, 9 am – 12 pm. In your application, let us know what dates and times work for you.
Workshops: Many volunteers have special skills to share with our students and trainees. Let us know what topic you'd like to teach. Workshops are held on Tuesdays and Thursdays at 10 am.
Special Projects: We'd love to have your help! From filling backpacks to working with our trainees, volunteers propose a variety of ways to help us. Tell us what you'd like to do!
For more information, contact Rose Lovett at RLovett@projectplace.org or, to submit an application, please complete the form below.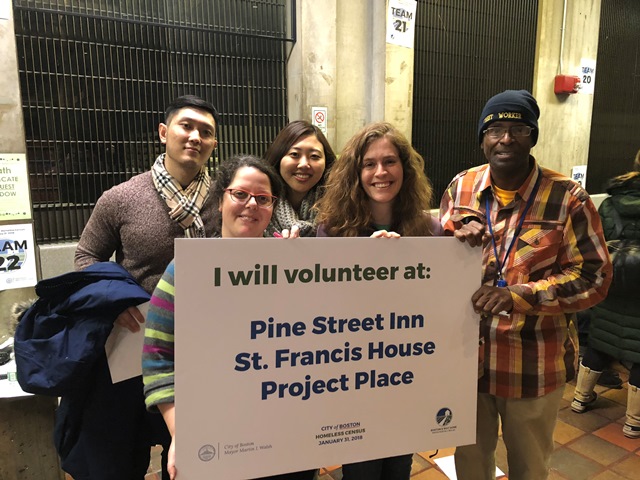 Volunteer Submission Form
* = Required Field